Did you know that most of the conventional methods of cooking lead to a considerable amount of nutrient loss in food? Yes, it's a proven fact that many vital nutrients are lost when ingredients are fried, boiled, etc., leading to malnourishment. This is detrimental to health and is a cause of concern, especially when it comes to the nutritional needs of growing children, pregnant women, etc. However, this issue can be resolved through the consumption of steamed food.
Steamed Food Is Healthy
Steaming is considered a slow method of cooking. It is the safest, simplest, and healthiest method of cooking food.
Steaming ensures that water-soluble nutrients such as B vitamins like biotin, riboflavin, Vit B12, niacin, thiamine, pantothenic acid, and vitamin C, and minerals like calcium, potassium, zinc, and phosphorous are retained in the food instead of getting leached into the cooking water/oil and lost.
Top 10 Best Steamed Foods in the World
Top 10s Only has compiled the recipes of the Top 10 Best Steamed Foods in the World. This steamed foods list will walk you through some of the simplest and most delicious steamed food recipes.
Note: Most of these recipes require the use of special cookware or appliances like electric or stove-top steamers, electric/manual egg beaters, etc.
1. Steamed Spring Rolls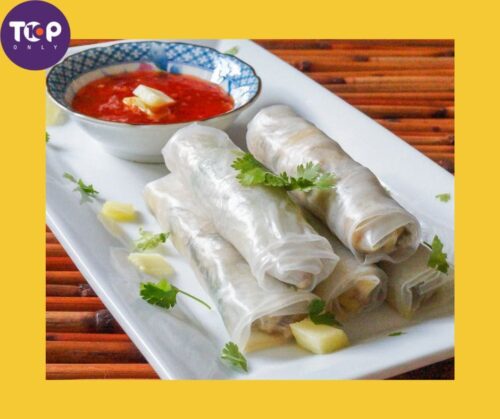 One of the tastiest steamed food in the world is freshly-made spring rolls. Spring rolls are part of the Chinese and Southeast Asian cuisines. These traditional savoury snacks typically contain vegetables, meat, etc., delicately wrapped in thin pastry sheets. These pastry sheets come in different varieties and can be easily bought from local stores. Let's take a look at how these delicious Steamed Spring Rolls are prepared.
Preparation time – 30 mins
Cooking time – 20 mins
Servings – 10
Ingredients for Steamed Spring Rolls
Spring Roll Sheets/Rice Paper Sheets: 10 sheets
Cooked Button Mushrooms: 12-15, sliced
Cooked Chicken Breast: 300g, chopped
Chilli Sauce: 3 tbsps
Cooked Prawns: 200g, chopped
Carrot: 1 – 2 medium size, thinly julienned
Salt: as per taste
How to make Steamed Spring Rolls
If you are using rice sheets, place each sheet between two damp kitchen towels and let it soften for about 2 minutes. This will help while wrapping the ingredients.
Take a large bowl and assemble all the remaining ingredients. This is the stuffing for the spring rolls.
Spread the rice sheets. Place a small amount of the stuffing, around 1-2 tablespoons, onto each rice paper sheet. Slowly wrap the stuffing by folding/rolling in the edges of the sheets.
Place these wrapped ingredients into the steamer and steam for 10-15 minutes.
Steamed spring rolls are ready to serve.
2. Steamed Chicken Momos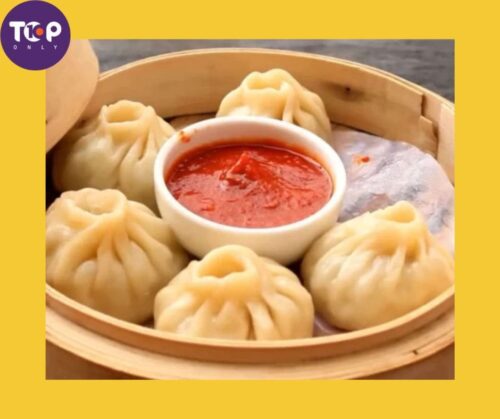 Looking for easy chicken momos recipes? Looking no further, for your search ends here!
Momos are mouthwatering delicacies that are thought to have originated in Nepal or Tibet. Momos are bite-sized little dumplings made from a soft rolled-out dough that's stuffed with intensely flavoured vegetables or meat or both.
Preparation time – 40 mins
Cooking time – 20 mins
Servings – 15
Ingredients for Steamed Chicken Momos
Dough
Maida or plain flour: 3 cups
Salt: 1 tsp
Water: as per requirement
Oil: as per requirement
Stuffing
Chicken: 1 cup, boiled and minced
Garlic: 6-7 cloves, finely chopped
Ginger: 2-3 inch piece, finely chopped
Green Chillies: 3, chopped
Chopped Mixed Vegetables (Carrots, Cabbage, Beans, Green peas): 1 – 2 cups
Soy sauce: 1-2 tbsp; add an additional 1 tablespoon if required
Salt: as per requirement
Whole Black Peppercorns: 1/4 tablespoon, crushed
Oil: 3-4 tablespoons, add more as per requirement
How to make Steamed Chicken Momos
Dough
In a mixing bowl, add the flour and salt.
Slowly add water and knead the dough until it becomes a soft ball.
Add oil as required to grease the dough.
Keep the prepared dough aside for 20 minutes at least.
Stuffing
Saute the garlic, ginger and green chillies till it becomes lightly golden.
Add the chopped vegetables and saute on medium flame until it's cooked.
Add the chicken.
Add the salt, pepper and soya sauce, and saute till all the added ingredients are combined.
Set aside once cooked and let it cool.
Preparation of Steamed Chicken Momos
Knead the rested dough ball once again for at least a minute or two.
Divide the dough into equal small portions and shape it into balls. Roll each ball out thinly into a circular shape.
Place a tablespoon of the stuffing into the centre of the rolled-out dough.
Pleat the edges of the rolled-out dough slowly and gather everything. There are many techniques for doing this (round or semi-circle), so choose one that works for you. Remember to seal each dough ball tightly, or else the stuffing will leak out.
Once you have completed pleating all the dough balls, place them into a steamer.
Steam the chicken momos for around 10-15 minutes.
Delicious chicken momos are now ready! Serve with special chutneys, sauces or even simple tomato ketchup.
3. Steamed Spinach Vada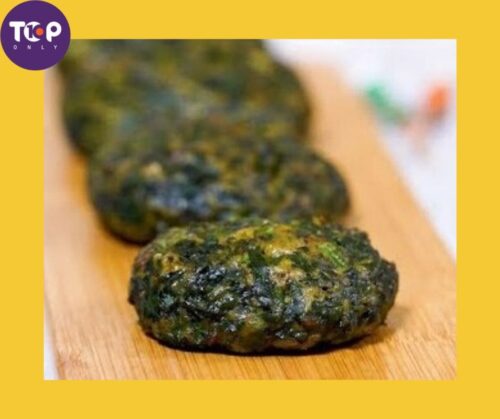 This Spinach Vada recipe is guaranteed to be a hit during tea time! Spinach (palak) is very healthy as it is low in calories. Aside from being a rich source of iron, spinach also contains vitamins C, B6 and K.
Preparation Time – 10 mins
Cooking Time – 30 mins
Servings – 4
Ingredients for Steamed Spinach Vada
Spinach leaves: 4 cups
Wheat flour: 4 tbsp
Gram flour: 2 Tbsp
Semolina: 2 tbsp
Green chillies: 4, finely chopped
Ginger: 2 tsp, chopped
Garlic: 2 tsp, crushed
Oi: 2 tbsp
Cumin seeds: 1 tsp
Turmeric powder: ½ tsp
Coriander leaves: 2 tbsp, chopped
Lemon juice: 1 tsp
Fresh cream: 1 tbsp
Bicarbonate soda: ½ tsp
Salt & pepper: as per requirement
Water: as per requirement
How to make Steamed Spinach Vada
Take a bowl and mix all the ingredients using water. Knead the mixture well, and make a soft dough.
Divide the dough into equal portions and make it into a long thin roll with each portion.
Keep the steamer ready and place the rolls in it. Steam the vadas for 20 minutes.
Remove the spinach vadas from the steamer and keep it aside for cooling.
Steamed Spinach vadas taste awesome when served with green chutney.
4. Steamed Puttu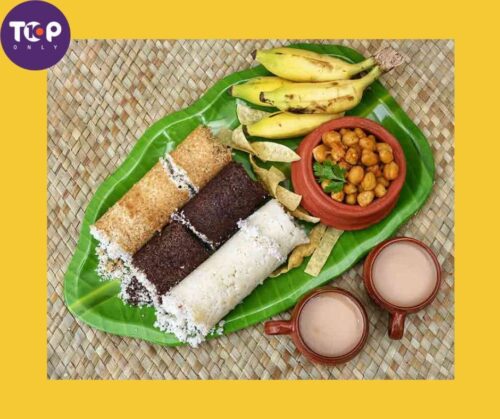 If you're looking for ways of how to make puttu easily, you've come to the right place! Puttu is a healthy South Indian steamed dish that is typically consumed during breakfast. To make soft and tasty puttu, a special cookware called puttu maker will be required. Puttu is usually served with sweet ripe bananas or with savoury curry dishes. Puttu and kadala curry (a spicy curry made from whole chickpeas) is a popular dish in the South Indian state of Kerala. Note: Rice flour can be substituted with wheat or ragi flour.
Preparation Time – 15 mins
Cooking Time – 15 mins
Servings – 4
Ingredients for Steamed Puttu
Puttu/Rice flour: 2 cups
Salt: 1/2 tsp
Water: 1 cup, add additional water if required
Grated Coconut: 1 cup
How to make Steamed Puttu
In a large bowl, mix the flour and salt.
Add a little water and start to crumble the flour. Do not knead or press the flour. Instead, use your fingertips to lightly sift through the flour and salt mix.
Keep adding water until it is moist and has gotten a crumbly texture.
In a puttu maker, start making the layers in the cylinder. Add a little grated coconut, followed by the flour. Add a little grated coconut to complete this portion of puttu. Ideally, an average puttu cylinder will have two portions of puttu. Top off the last layer of flour with a little grated coconut.
Once the puttu cylinder is full with the 2 portions of puttu, fix it to the puttu maker. Put the flame on high and wait for the steam to come through the small vents. Lower the flame once the steam comes, and wait for an additional 5 minutes.
Remove the puttu cylinder and let it stand for a few minutes. Gently push the puttu out and serve hot on a plate.
Delicious puttu is now ready. This healthy steamed food can be along with sugar and ghee, ripe plantains, etc.
5. Steamed Khaman Dhokla
If you love Gujarati cuisine, there is a chance that you would have wondered how to prepare the sweet-savoury healthy steamed snack khaman dhokla at home. Here is the easiest Steamed Khaman Dhokla recipe. Khaman Dhokla can be served with peppy green chutney made from mint (pudina) and coriander (dhania) leaves.
Preparation Time – 10 mins
Cooking Time – 15 minutes
Servings – 4
Ingredients for Steamed Khaman Dhokla
Batter
Bengal gram flour: 1 ½ cups
Semolina: 1 ½ tbsp
Sugar: 4 tsp
Lemon juice: 1 tsp
Ginger & green chilli paste: 1 tsp
Salt: to taste
Fruit salt: 1 tsp
Seasoning
Oil: 3 tsp
Mustard seeds: 1 tsp
Sesame seeds: 1 tsp
Green chillies: 1 tsp, chopped
Curry leaves: 2-3
Asafoetida: a pinch
Garnish
Coriander leaves: 1 tbsp, finely chopped
Coconut: 1 tbsp, freshly grated
How to make Steamed Khaman Dhokla
Take a large bowl and mix Bengal gram flour, semolina, sugar, lemon juice, ginger-green chili paste, and salt with ¾ cup of water. Whisk and make a smooth batter
Add the fruit salt just before steaming.
To steam, pour the batter into a greased tray of 7" diameter. Evenly spread the batter by rotating the tray clockwise.
Steam for 12 minutes in a steamer until dhoklas are cooked. Keep it aside
To season, take a non-stick pan and add oil. When the oil is hot, add mustard seeds and splutter. Now add sesame seeds, green chilies, curry leaves, and asafoetida and sauté for 30 seconds on medium flame.
Add ½ cup water and mix well.
Pour this tempering on the cooked dhoklas and spread it evenly. Leave it for 5 minutes to get the water absorbed completely by dhoklas.
Cut it into small rectangular pieces and garnish with chopped coriander leaves and grated coconut (optional).
Serve the soft dhoklas with your favourite green chutney.
6. Steamed Masala Corn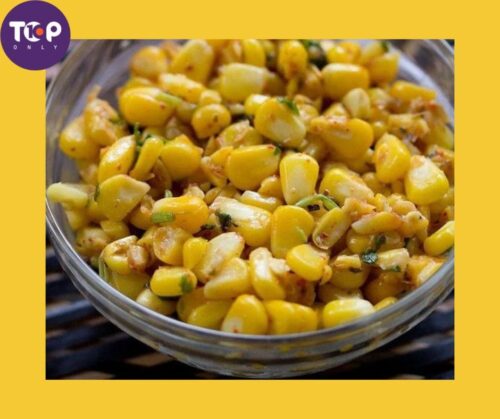 If you are feeling too lazy to prepare complicated dishes, then opt for simple steamed foods like Steamed Masala Corn. This healthy flavoursome snack hardly takes any time to prepare, and the biggest plus point is that it is loaded with essential nutrients and minerals.
Preparation Time – 10 mins
Cooking Time – 25 mins
Servings – 2
Ingredients for Steamed Masala Corn
Sweet corn kernel: 1 cup (taken from 1 medium corn cob steamed)
Butter: 3 tsp
Chilli powder: ½ tsp
Chaat masala: ½ tsp
Oregano: ¼ tsp
Lemon juice: 2 tsp
Coriander leaves: 2 tsp, chopped
Salt: to taste
How to make Steamed Masala Corn
Steam the medium corn cob in a steamer for around 20 mins. When warm, slice off the kernels from the cob.
Take a bowl and add the corn kernels. Add 3 tsp butter. Since the kernels are warm, the butter will start melting. Combine well.
Add all the spices – chilli powder, chaat masala, oregano, lemon juice, chopped coriander leaves, and salt. Mix all the ingredients very well.
Check the taste and add more spices if required.
Transfer it into a serving dish and serve instantly.
7. Steamed Caramel Bread Pudding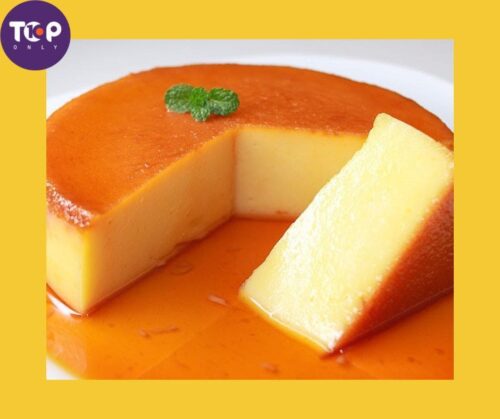 One of the best examples of steamed foods is a popular dessert called Steamed Caramel Bread Pudding. This scrumptious bread-based dessert is quite easy to make and is a healthy alternative to other desserts and sweets.
Preparation Time – 20 mins
Cooking Time – 25 minutes
Servings – 4
Ingredients for Steamed Caramel Bread Pudding
Milk: 500 ml
Sugar: 4-5 tbsp
Bread: 3-4 slices, with the crusts cut off
Eggs: 3
Vanilla essence: 1 tsp
Sugar (For preparing the caramel topping): 3 tbsp
How to make Steamed Caramel Bread Pudding
Boil the milk in a saucepan. Switch off the stove once the milk is boiled.
Cut the bread into pieces and add it to the milk. Keep the milk-bread mix aside for at least 15-30 minutes, thus allowing the bread to soak up the milk.
Grease a 7-inch steel pan with butter and keep it aside.
Next, take another smaller saucepan to prepare the caramel. Heat the saucepan and add sugar. On low flame, keep stirring the sugar till it completely dissolves and becomes golden. Switch off the flame. Pour the caramel mix slowly into the greased pan, and slowly coat all the sides and the bottom. Keep this aside to cool completely.
Add eggs and sugar to a bowl and beat it till the sugar dissolves.
Blend the milk and bread mix in a blender till smooth. Pour this mix into the bowl and beat till completely mixed.
Pour this mix into the prepared steel pudding pan. Cover this pan with aluminium foil.
Place this pan into a steamer. Once the steam comes, keep cooking on a high flame for 10 minutes. After 10 mins, reduce the flame to low and cook for another 10 minutes. This ensures correct texture.
Once the time is up, take the pan from the steamer and after cooling it, chill it completely in the refrigerator.
After at least 2 hours, take the pan out. Use a knife and slowly separate the sides of the pudding from the pan. Place the serving dish on top of the pudding pan and invert. Tap lightly on top and slowly lift the pan from the serving plate.
Yummy caramel bread pudding is ready!
8. Steamed Pancake in Banana Leaf or Ela Ada or Elayappam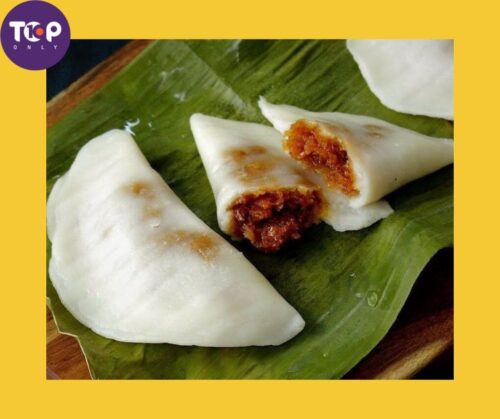 Ela Ada, also called elayappam, is one of the most popular steamed sweet dishes in South India. Traditionally, ela ada is steamed using the leaves from plantain trees. However, if this is not available, aluminium foil can be used as a substitute.
Preparation Time – 15 mins
Cooking Time – 20 mins
Servings – 4
Ingredients for Ela Ada or Elayappam
Rice flour: 1 cup
Coconut: ½ cup, grated
Water: 1 ½ cups
Jaggery: ¼ cup powdered
Cardamom powder: 1 tsp
Ghee: 2 tbsp
Banana leaves: 4 pcs, lightly heated over a flame (this ensures the leaf is pliable & won't tear when folded)
How to make Ela Ada or Elayappam
Firstly, boil water in a pan.
Take rice flour in a bowl and add boiling water, gradually mixing using a wooden spatula. Once the mixture is cooled, knead and make a soft dough.
Take another small bowl, add grated coconut, Jaggery, cardamom powder, and ghee and mix with hands to combine well.
Take a banana leaf and grease it. Place lemon size dough in the centre of the leaf. Wet the fingers slightly, and flatten the dough evenly on the leaf.
On one side of the flattened dough, spread a teaspoon full of the coconut-jaggery mixture. Fold from the other side and press gently. Continue the same process with the rest of the dough and filling.
Meantime, heat a steamer. Place the pancakes one by one in the steamer and steam for about 10 minutes on high flame.
Once done, remove it from the steamer. Allow it to cool, and serve it with tea or coffee.
9. Steamed Honey Sponge Cake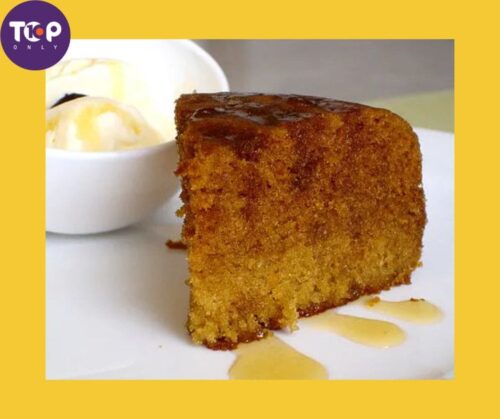 This Steamed Honey Sponge Cake recipe is going to be your favourite, as it is pretty easy to follow. The honey cake is super moist and super sweet. This recipe is an absolute godsend for those who don't have access to regular ovens for baking cakes.
Preparation Time – 15 mins
Cooking Time – 1 hour 15 mins
Servings – 4
Ingredients for Steamed Honey Sponge Cake
Dry Ingredients
All-purpose flour: 150 g
Custard powder: 1 tbsp
Baking soda: 1 tsp
Bicarbonate soda: 1 tbsp
Wet Ingredients
Eggs: 3
Brown sugar: 150 g
Butter: 50 g
Oil: 70 ml
Honey: 1 Tbsp
Vanilla essence: 1 tsp
Garnish
Roasted melon seeds: 3-4 tbsp
Chocolate sauce: 2-4 tbsp
How to make Steamed Honey Sponge Cake
Take a large bowl, add the dry ingredients, and mix well. Keep it aside.
Take another bowl to mix butter, brown sugar, and oil. Break the eggs and add them to this mixture. Whisk nicely to blend well.
Add honey and vanilla essence and mix well.
Mix the dry ingredients gradually into the bowl containing the wet ingredients. Mix well and prepare the batter. Add 3 Tbsp roasted melon seeds.
Grease the cake mould and pour this batter. Spread it evenly and place it in the steamer to steam for approximately 45 minutes.
Remove from the steamer and allow it to cool. De-mold and decorate with roasted melon and chocolate sauce
10. Steamed Chocolate Pudding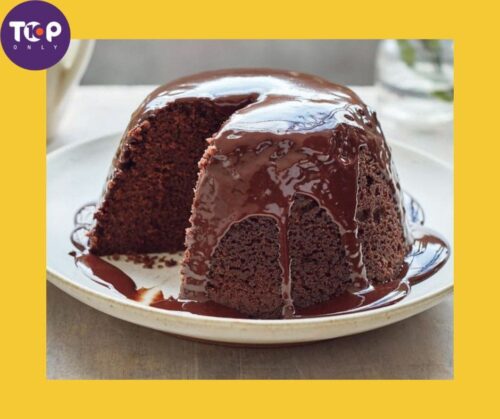 We saved the best for last! Who can resist the temptation of freshly-made Steamed Chocolate Pudding? This delightful dessert is loaded with sweet chocolate and is also very healthy.
Preparation Time – 25 mins
Cooking Time – 1 hr 30 mins
Serves – 8
Ingredients for Steamed Chocolate Pudding
Brown sugar: 1 cup
Bittersweet chocolate: ⅔ cup, melted
Butter: 4 tbsp, softened
Eggs: 2 large
All-purpose flour: 1 cup
Milk: ½ cup
Vanilla extract/essence: 1 tsp
Cocoa powder: 2-3 tbsp
Baking powder: 1 tsp
Salt: ¼ tsp
How to make Steamed Chocolate Pudding
Apply butter to a 1-litre bowl. Keep it aside for the time being.
In another bowl, start beating the brown sugar and butter.
Add the two eggs to the bowl and beat it till it is fully mixed in with the butter and brown sugar.
Add the bittersweet chocolate and milk. Add the vanilla extract. Beat all these ingredients together until it is fully combined.
Sift the flour, cocoa powder, baking powder, and salt.
Add the flour and cocoa mix to the bowl and slowly fold it in. The pudding batter is now ready.
Pour the pudding batter into your pudding bowl.
Keep a parchment paper circle on top of the pudding batter. Cover this with aluminium foil.
Place this bowl in a steamer, and let it steam for around 1 and a half hours. Keep checking at regular intervals.
Once the pudding batter feels firm in the centre, switch off the steamer. Let it cool for at least 10-15 minutes.
Unmold the pudding and serve it warm.
Steamed Chocolate Pudding tastes even better when served with vanilla ice cream or topped with chocolate sauce.
Try these utterly buttery delicious steamed recipes at home. Enjoy these awesome steamed dishes with your family and friends. Let us know in the comments which of these recipes you are going to try out first!
There are plenty of other healthy recipes on our website. Have you tried the Top 10 Recipes With Chestnut Flour? Go ahead and take a look at the recipes listed in that article. Alternatively, you can also try out the recipes listed in our Top 10 Easy Recipes with Just 3 Ingredients.