List Of Top 10 Best Christmas Movies For Kids
Christmas is celebrated across the world. It is a beautiful time of the year when families come together and spend time as they make wonderful memories that will last a lifetime. It's no wonder that the movie industry has picked up on the Christmas cheer and been churning out Christmas movies one after the other. We have decided to make things easier for you by creating a list of Top 10 Christmas Movies For Kids. You no longer have to go deep diving to find movies that your kids will enjoy and cherish.
Christmas Movies For Kids No.1: Jingle All the Way
An all-time favourite Christmas movie, Jingle All The Way takes us through the journey of a father played by Arnold Schwarzenegger in pursuit of a Turbo Man action figure for his son. Unfortunately, he is not the only parent on the chase for this elusive action figure. We join the two on their journey to track the toy for their kids for Christmas as they travel all over town and wind up competing with other parents who are also on their last-minute Christmas shopping spree. This top 10 kid's Christmas movie promises slapstick comedy and a silly adventure that your kids are bound to enjoy this season.
Christmas Movies For Kids No. 2: How the Grinch Stole Christmas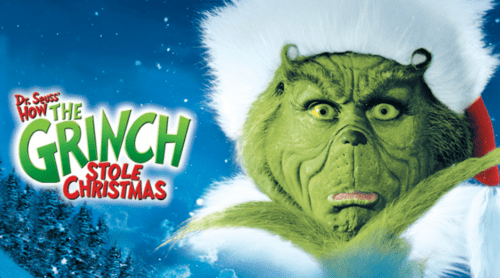 Jim Carrey excelled in the role of Grinch in this classic movie based on the famous book by Dr. Seuss. The movie takes us to Whoville, a quaint little town where everybody is gearing up for Christmas. Every year the town chooses someone to be the Christmas Cheermaster. The Grinch, who hates the town and has always felt like an outsider resides on Mount Crumpit far away from the town. This year, six-year-old Cindy Lou decided to nominate Grinch as the Christmas Cheermaster to the surprise of the whole town. Although the Grinch accepts, he soon gets angry and decides to get back at the town by stealing all Christmas presents, trees, and decorations. This movie is a great way to remind kids what Christmas is about and how to be kind to one another. With plenty of familiar Dr. Seuss rhymes, it's no wonder it tops the list of children's Christmas movies.
Christmas Movies For Kids No. 3: Home Alone – 1
This iconic movie has been seen and loved by different generations of kids ever since it was first released. Home Alone starts by introducing us to Kevin(Macaulay Culkin), the youngest in his family. He is bullied by his siblings and ignored by his parents. He winds up getting left alone at home by mistake over the Christmas holidays while his family travels to Paris. Unfortunately for Kevin, a pair of robbers has decided to rob his house this holiday season. A young Kevin is delighted at being left alone and being able to do anything he wants. However, after a few days, he starts missing his family and also needs to protect his house from the burglars. We are in for a treat as Kevin puts a plan into action to protect his home from being burgled. With plenty of comedy and laughter, this is a wonderful movie that grownups and kids love alike. We recommend watching this iconic movie to find out how Kevin fares against the burglars and understands how your family is important no matter how much they make you angry. This movie deserves its ranking on the top ten kids' Christmas movies of all time.
Christmas Movies For Kids No. 4: Home Alone 2 – Lost in New York
If you haven't had enough of the Home Alone movie, here is excellent news. Its sequel is equally good! In fact, it's on the list of all time top 10 kids Christmas movies. Kevin gets stranded in New York City alone rather than at his home this time. While his family heads to Miami for the holidays Kevin finds himself on board a flight to New York alone. Kevin uses this opportunity to explore the city and comes across a toy store whose owner is planning to donate the proceeds from the holiday sales to a nearby children's hospital. Kevin soon runs into the burglars who he had helped capture in the first movie. This time, the burglars have targeted the toy store. So, our hero Kevin gets to play saviour again and sets booby traps to stop the duo. Home alone 2 is a great movie about a young boy overcoming circumstances and beating the odds while providing us with plenty of entertainment along the way.
Christmas Movies For Kids No. 5: The Polar Express
This is an animated movie that tells us about the tale of a young boy who sees a mysterious train head for the North pole to meet Santa Claus on Christmas eve. Based on a book by Chris Van Allsburg of the same name, this Tom Hanks special is a must-watch movie this Christmas. We join the boy on his journey to the North Pole with other memorable characters to visit Santa Claus. The children soon meet Santa Claus and our protagonist receives a bell from one of the reindeer's reins as a gift. This lovely kids Christmas movie on amazon prime is all about believing in the spirit of Christmas and Santa Claus.
Christmas Movies For Kids No. 6: A Christmas Carol
Welcome to the world of Ebenezer Scrooge, a miserly and spiteful man. The movie is a retelling of the famous Charles Dickens story of the same name. On Christmas Eve, Scrooge encounters three ghosts who show him the folly of his ways. The ghosts take him to his past, present, and future, allowing him to see the errors of his ways. Soon after he changes his ways and becomes a better man. A Christmas carol is a story of redemption and shows us that everyone can still change their ways, it is never too late, a wonderful lesson to learn during Christmas, the season of joy and kindness. You can find it on the list of kids Christmas movies on Hulu.
Christmas Movies For Kids No. 7: Klaus
Klaus is an animated movie about a postman who gets posted to a town in the North as a punishment. He needs to post 6000 letters to prevent getting cut from his affluent family's fortune. He tries to make up for this by posting a young boy's letter to Klaus, a woodsman. This prompts Klaus to send a toy to the boy through the postman. Soon letters start pouring in for toys from Klaus. As word spreads, the postman helps Klaus deliver the toys he makes through chimneys at night. They also leave coal for kids who do not behave. This movie is the original story of Santa Claus. The elders of the town seem to be not happy with the goings-on and try their best to put an end to this. However, good triumphs at the end, with Klaus and the postman delivering toys to kids on the nice list, encouraging kids all over the world to be kind and nice to one another. Hence this movie has found its way to the list of top 10 children's Christmas movies.
Christmas Movies For Kids No. 8: Elf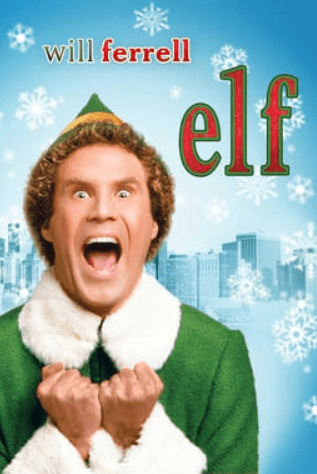 Buddy, a baby who winds up in the North Pole. This baby is eventually raised by the elves. As he grows up Buddy (Will Ferrell) realizes he may be different from the other elves. His adopted father tells him the truth when he grows up and Buddy sets out to New York City to meet his biological father. Buddy is in awe of all that he sees in the city. He embodies the true Christmas sprites and is always on the lookout to bring cheer and happiness to the people around him. With plenty of laugh-out-loud moments, this is a heart-warming movie about Buddy helping his father realizing the true meaning of Christmas.
Christmas Movies For Kids No. 9: Jingle Jangle: A Christmas Journey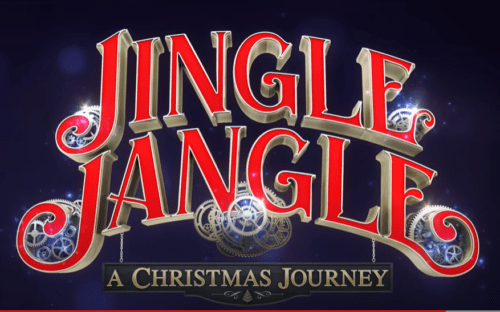 Jingle Jangle: A Christmas Journey is a musical adventure in the town of Cobbleton. We learn how Jeronicus, a legendary toymaker gets duped by his apprentice who mass produces his unique toys. Fortunately, Jeronicus's inventive granddaughter soon helps put things right. With wonderful music and lots of magic, this is a popular children's Christmas film on Netflix this season.
Christmas Movies For Kids No. 10: Arthur Christmas
Arthur Christmas tells us the story of Arthur (James McAvoy), the younger son of Father Christmas. Arthur embodies the spirit of Christmas in this movie as he goes about trying to deliver a little girl's Christmas gift that got misplaced due to a technical issue. We follow him on his fun adventure filled with obstacles and mishaps. His father and elder brother recognize his true Christmas spirit and hands over the Santa Claus mantle to him happily. This is one of the best Christmas children movies online that will bring families together.
Christmas is a wonderful time to spend time with your kids and watch your favourite Christmas movies. We hope this compilation will make it easier to pick movies that your family will cherish this Christmas season. After all, This the season to be jolly! So get ready to snuggle in and enjoy these favourite Christmas movies with your little ones!
If animation movies are your pick, you can check out our Top 10 Animated Movies From Y2K.