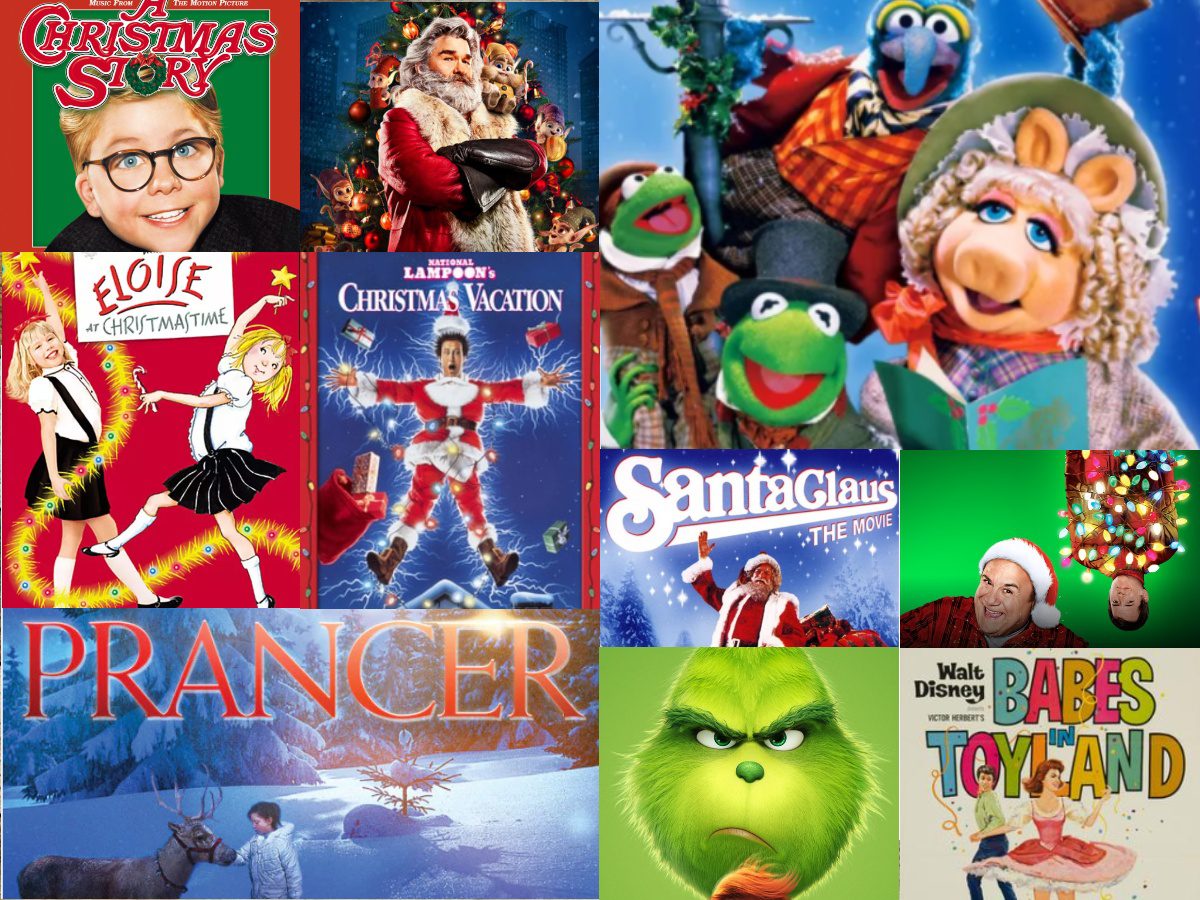 Wondering how to spend Christmas this year? Well, we have put together a list of all-time favorite Christmas movies you can enjoy with your family and loved ones. Get ready to snuggle under a cozy blanket and sip on some wonderfully delicious hot chocolate as you watch these lovely Christmas movies. Recharge your Christmas spirit and load up on plenty of Christmas cheer with these Top 10 Family Movies that are a must-watch during this season. These movies will remind you why Christmas is known as the season of love and kindness. Get your Christmas groove on as you celebrate this year with your loved ones by your side.
All-Time Top 10 Christmas Movies For The Family
Christmas Movies For Family No.1: Deck The Halls
Deck The Halls starring Matthew Broderick, Danny DeVito, and Kristin Chenoweth was released in 2006. It is about two neighbors who try to beat one another on Christmas decorations. Be ready for plenty of laughs and guffaws as this movie takes on a life of its own. While their kids seem to forge friendships, the two neighbors are in a fight till the end to prove who has more Christmas spirit. Considered among the top 10 best family Christmas movies, Deck The Halls is a lovely movie to watch with your family this year. Watch this movie to find out how the neighbors get over their animosity and finally embrace the true spirit of Christmas.
Christmas Movies For Family No. 2: The Grinch (2018)
The Grinch (2018), is the latest adaptation of the book, How the Grinch Stole Christmas by Dr. Seuss. This animated movie follows the adventures of the Grinch and his dog, Max as they attempt to foil Christmas in the merry little town of Whoville. The green-furred Grinch steals every Christmas decoration, present, and tree in the town in an attempt to take away Christmas from the townsfolk. He does this to get over his sad childhood while growing up in the very same town. Watch the movie with your loved ones to find out if the Grinch was successful or not. This animated movie makes it to our top 10 Christmas movies for the family list this season!
Christmas Movies For Family No. 3: Eloise at Christmastime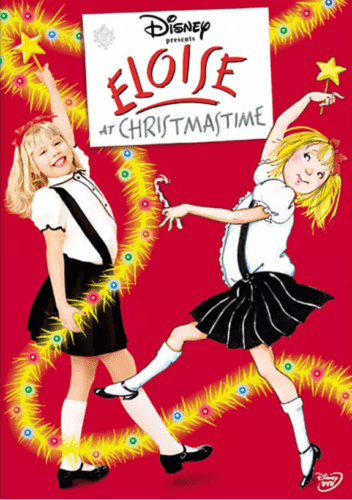 This Christmas movie is about a six-year-old girl, Eloise who lives in a penthouse in New York City. Her mother is visiting Paris, while Eloise awaits her return at the penthouse. However, Eloise is soon embroiled in a mystery when she notices a suspicious man at the hotel. We follow Eloise as she plays matchmaker when she decides the hotel owner's daughter is not marrying for love. Eloise at Christmastime is unlike the other movies on the top 10 family Christmas movies of all time, adding a bit of variety to the list. Watch the movie to find out more about the suspicious man and what Eloise discovers.
Christmas Movies For Family No. 4: Prancer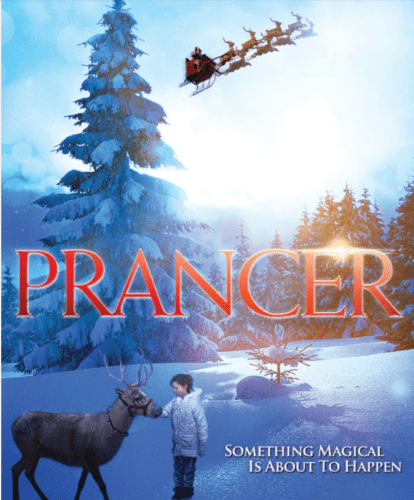 An oldie, but a classic, Prancer is a movie about Jessica Riggs, an eight-year-old girl. She nurses a wounded reindeer back to health in the belief that he is one of Santa's eight reindeer. Her family has a hard time understanding her Christmas cheer, especially since the family farm has fallen on hard times. In fact, unknown to her, her father was planning on sending her away till things get better at the farm. But in her journey to help Prancer heal, Jessica helps her father to understand the spirit of Christmas and how he would not be able to bear being apart from her. A must on every family Christmas movies list, Prancer reminds us of the importance of family and staying together both through fun and difficult times.
Christmas Movies For Family No. 5: The Muppet Christmas Carol
If you are a fan of the Muppets and musicals, you will love The Muppet Christmas Carol! It is a musical fantasy where the Muppets play out the age-old story of Ebenezer Scrooge and how he changes after meeting the three Christmas ghosts. We get to see our favorite Muppet characters like Kermit the frog and Miss Piggy in this wonderful movie. If you have young kids, The Muppet Christmas Carol will definitely make it to your best family Christmas movies of all time! Get ready to enjoy a wonderful adaptation of Charles Dickens' classic novel.
Christmas Movies For Family No. 6: Santa Claus: The Movie
Santa Claus: The Movie was released in 1985 in an attempt to explain the different mysteries surrounding Santa Claus. We find out the original story of Santa Claus and get answers to several questions like how he ended up at the North Pole, how his reindeer fly, how he visits so many homes in a single night, and many more. If your kids have been pestering you with these very questions, it is time to watch this wonderful movie. Votes as one of the best family Christmas movies ever, Santa Claus: The Movie is a must-watch family movie every Christmas season!
Christmas Movies For Family No. 7: The Christmas Chronicles 2018 & 2020
Starring Kurt Russel, The Christmas Chronicles is the latest Christmas movie to hit the screens. The first movie was released in 2018 and told us the story of how a brother-sister duo attempts to capture Santa Claus in action on camera on Christmas Eve. Although Kate and Teddy's attempt goes all wrong, they have an adventure that is worth watching. The second movie released this year fast forwards a couple of years and tells us how Kate, a cynical teen now, teams up with Santa Claus to prevent a troublemaker from trying to cancel Christmas forever! Hailed among the greatest family Christmas movies, The Christmas Chronicles are a must-see for grownups and kids alike!
Christmas Movies For Family No. 8: National Lampoons Christmas Vacation
National Lampoons Christmas Vacation is a PG-13 movie released in 1989. Starring Beverly D'Angelo, Chevy Chase, and Randy Quaid, the movie tells us the story of how the big awaited vacation for the Griswold family for Christmas turns into a huge unpredictable disaster. One of the must-watch family Christmas movies, National Lampoons Christmas Vacation should be on every list. Find out how the family winds up with an unexpected Christmas that brings them more happiness than they had expected.
Christmas Movies For Family No. 9: Babes in Toyland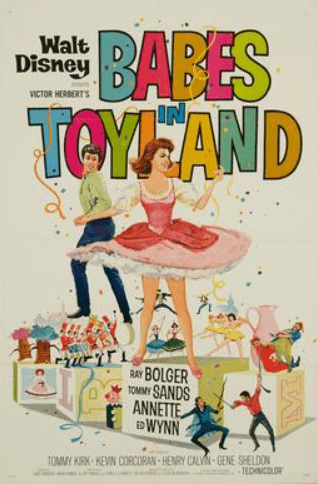 This Christmas, introduce your family to the evergreen 1961 classic, Babes in Toyland. It is a musical with characters from famous nursery rhymes. The movie begins with Tom, the piper's son getting ready to marry Mary Quite Contrary. However, trouble soon arises when their sheep get kidnapped, forcing Mary to marry someone else. One of the most popular family Christmas movies, this movie is a fun escapade as you watch your beloved nursery characters come to life. Watch this movie to find out how Tom and the other characters escape to Toyland.
Christmas Movies For Family No. 10: Christmas Story
If you are wondering what the best family Christmas movies are, look no further! The Christmas Story, released in 1983 is a true Christmas classic. The movie takes us to the childhood of Ralphie who pleads for a BB gun as a Christmas gift and what follows after he finally gets it. Although everyone tries to deter him from asking for a BB gun, young Ralphie persists. Watch the Christmas Story and find out what happened after his wish gets granted on Christmas morning!
With so many wonderful Christmas movies available, it might get a bit overwhelming to find the ones that your family will love and cherish. We hope this list makes it easier as you snuggle in with your family and make memories that will last a lifetime! If you are looking for kid's movies, check our Top 10 Christmas Movies for Kids. After all, it is the season to make memorable family moments!