When it comes to finding books written by Indian women in English, there is a plethora of wealth waiting to be discovered. Several Indian women have made a name for themselves in the literary world by weaving stories that remain with you long after you are done reading. The Indian literary scene has borne witness to plenty of talented women making their mark in this competitive industry. The team at Top 10s Only, in the quest of bringing our readers the top 10 books and authors, is honoured to have the chance of introducing you to the Top 10 Indian Women Authors. It's time to put on your reading glasses and delve into the worlds created by these gifted female authors.
List of Top 10 Indian Women Authors You Need To Read
1. Arundhati Roy
This name needs no introduction in India. Arundhati Roy is well known across the globe for her Booker winner, 'The God of Small Things'. A semi-autobiographical book, The God of Small Things, established Roy's mastery over prose. The book comprises lyrical language with a South Asian theme and characters that wandered through time. In no time, The God of Small Things became a bestseller written by an Indian author who was a non-expatriate. Arundhati Roy is also a political activist and is often involved in human and environmental causes. Her second foray into fiction was 'The Ministry of Utmost Happiness', which was also well received by the literary world. She also has several non-fiction works to her credit. This list of top 10 Indian female writers would be incomplete without Arundhati Roy at the very top.
2. Kiran Desai
Kiran Desai is another notable Indian author who was awarded the Booker Prize and the National Book Critics Circle Fiction award in 2006 for her book, 'The Inheritance of Loss'. Born in 1971, she wrote her first novel in 1998. With Anita Desai, a three-time Booker Prize nominee, as her mother, it's no wonder where Kiran Desai gets her writing skills from. The Inheritance of Loss is set in India and revolves around a Cambridge-educated Indian judge who has retired near the Himalayas. His life is soon disrupted by Nepalese insurgents. In addition, the book deals with terrorism, globalization, and immigration. Kiran Desai is considered one of the best female authors of all time by literary experts.
3. Shashi Deshpande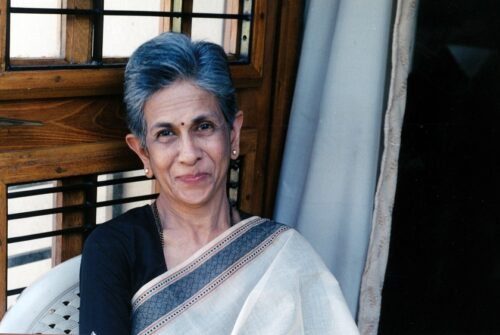 Shashi Deshpande is an eminent author who should be included in the top ten female authors from the Indian subcontinent. Born in 1938, her first book of short stories was published in 1978. She followed this up with her first novel in 1980, titled 'The Dark Holds No Terror'. She continued to write and deliver hard-hitting novels, one of which won her the Sahitya Akademi Award in 1990. She was also awarded the Padma Shri award within the next decades.
Deshpande creates stories that take her readers through urban society. You read about well-educated women fighting for their own place in the family and society. The backdrops of each of her stories are reminiscent of Indian society. Her first novel dealt with marital rape, which still remains a hidden topic. Although Deshpande writes in English, her works have been translated into Hindi, Kannada, and Marathi. No wonder Shashi Deshpande is a prominent figure on any top 10 Indian women authors list.
4. Sudha Murthy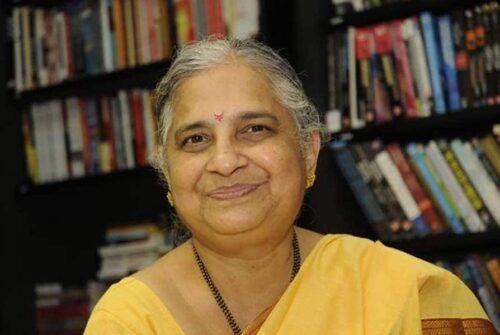 Born in 1950, Sudha Murthy is a name that most Indians are familiar with. A computer engineer by profession, she has participated in several social causes and served as the Infosys Foundation Chairperson for several years. She has also authored several popular books in English and Kannada. She has written travelogues, technical books, short stories as well as books for kids. Some of her popular books like How I Taught My Grandmother to Read and Other Stories, Grandma's Bag Of Stories, and The Magic of the Lost Temple are considered must-reads for the children of today. Sudha Murthy conveys important lessons through interesting stories that capture your interest without making it sound preachy. So it's no surprise that she was awarded the Padma Shri and the R.K. Narayan Award for Literature in 2006. So if you are wondering who the top 10 women authors from India are, Sudha Murthy makes it to the list without a doubt!
5. Kavita Kané
Kavita Kané shot to fame with her talent for retelling Indian mythology that puts her writings alongside some of the top fantasy books from the region. In addition, she shines the spotlight on neglected women in Indian mythology. Her most popular book, Karna's Wife: The Outcast, tells us the amazing story of Karna from his wife's point of view. This interesting take gives the age-old story a unique perspective. The feminist retellings of Indian mythology are a new genre in Indian fiction. Some of her other popular works are Sita's Sister, Menaka's Choice, Lanka's Princess, Ahalya's Awakening, and The Fisher Queen's Dynasty. Considered one of the most popular female authors of all time, Kané has been delivering several wonderful fiction novels worth reading again and again.
6. Meena Kandasamy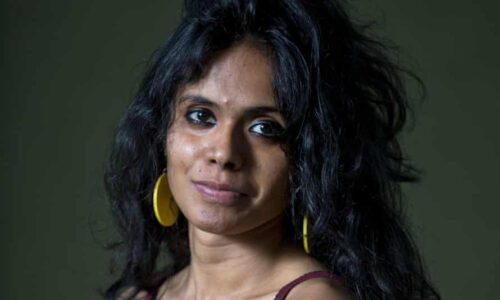 Meena Kandasamy is one of the younger Indian female writers on this list of Top 10 Indian Women Authors, Born in 1984, Kandasamy is a fiction writer, poet, translator as well as activist. She has written several poetry books, of which 'Touch' and 'Ms. Militancy' was widely acclaimed. However, it is her work of fiction, 'When I Hit You' published in May 2017, that thrust her into the spotlight. The book was also one of the contenders for the Women's Prize in 2018. Some of her other notable works include 'The Gypsy Goddess', 'Exquisite Cadavers', as well as several translations.
7. Anita Desai
Anita Desai is a well-known writer who has been nominated for the Booker Prize three times to date. She was given the Sahitya Akademi Award in 1978 for her refreshing novel, 'Fire on the Mountain'. Born to a German mother and an Indian father, Desai was exposed to different languages from an early age. She has authored several popular children's books as well. 'Clear Light of Day', published in 1980, is considered one of Desai's most successful works. It is a highly descriptive portrait of two sisters who get caught in the many layers of Indian life. Any Indian women writers list would be incomplete without featuring the very talented Anita Desai.
8. Anuja Chauhan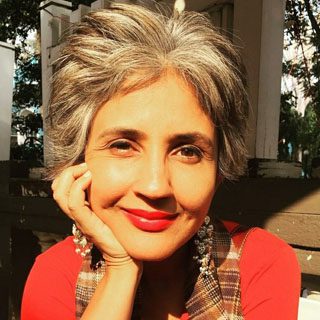 Anuja Chauhan is one of the new age writers who have managed to hit the right chord with her talent. Her first novel, The Zoya Factor, was published in 2006. It went on to win several awards for Chauhan. Since then, she has written several other books, including Battle For Bittora, Those Pricey Thakur Girls and Baaz. Interestingly, her books have attracted interest from Bollywood as well. In fact, a Bollywood movie based on The Zoya Factor was released in 2019 with great aplomb. Her other books have also been picked up for future movies. With relatable characters, Anuja Chauhan writes about contemporary India. Her female characters are strong but still, make occasional mistakes. Yet they get up, ready to face the next day. This makes her books endearing and fun to read, garnering a huge fan following and a spot on every list of Indian top women writers. 
9. K.R. Meera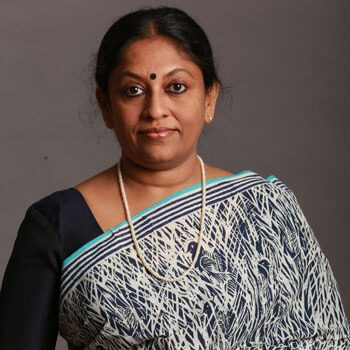 Although K.R. Meera writes primarily in Malayalam, all of her works have been translated into English. She published her first collection of short stories in 2002. She is a recipient of the Kerala Sahitya Akademi Award in 2009 for 'Ave Maria'. Her novel, 'Hangwoman' is widely considered one of the best literary works in the previous decade. In fact, the novel won her several accolades and awards. If you are looking for books that take you to the roots of Indian society with well-etched-out characters and moving prose, K.R. Meera is your answer. She is considered to be among the top 10 Indian women writers of this generation.
10. Kamala Suraiyya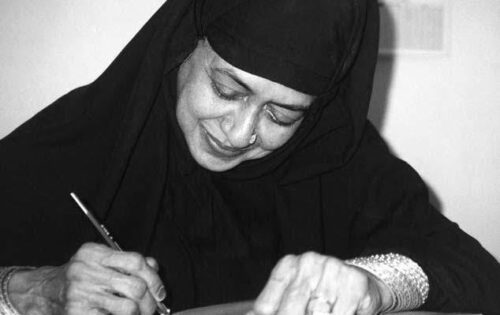 You might be more familiar with Kamala Suraiyya's one-time pen name, Madhavikutty. Born in 1934, Suraiyya was famous for her poems and explicit autobiography. She was considered outspoken and bold and never shrank back from writing about diverse topics like childcare, women's issues, and politics. Her writing was infused with power and hope, making her a beacon of hope for many women who read her work. Kamala Suraiyya is one of the most prolific Indian English women writers the country has ever seen to date. Even today, her work is revered by the literary world.
The Indian sub-continent has never been a dearth of talented women authors. This list comprises just a few of the very talented female authors who have created different worlds out of thin air with their words. The Top 10s Only team suggests checking out the books by the Top 10 Indian Women Authors to learn more about what the written word has to offer.
Let us know in the comments which of these great writers has influenced you the most with their literary works.
India is home to several women achievers, some of them having achieved greatness before they even became adults. Check out the article we wrote about the Top 10 Young Girl Achievers In India and see for yourselves!