Mohandas Karamchand Gandhi, known worldwide as Mahatma Gandhi, is the greatest and most popular Indian of all time. He fought and won freedom for India by using nonviolence. His teachings and life are a model. After opposing the British, he fought against various social evils, some of which are still relevant even today.
Gandhiji may be the most written, debated, quoted and talked about personality in India and globally. But, he himself was a writer and a good one too! Like his character, his writing style was very simple yet forceful. He did not write to please others but to express his feelings of hope, faith, disappointment, and sorrow. His writing was clear, precise, simple, and truthful. Gandhiji has written many books and penned many articles, but if you had to narrow down the Top 10 names of the famous books written by Mahatma Gandhiji in English, it would have to be the ones given below. 
List of Top 10 Books Written By Mahatma Gandhiji
Mahatma Gandhiji was an avid reader and liked to put his thoughts and what he read into writing. Unlike the other writers, he did not stick to one genre and wrote about many things, including diet, mental health, industrialization, and social progress. Here is a list of some books written by Gandhiji that is a must-read for people who follow him.
1. An Autobiography or The Story of My Experiments with Truth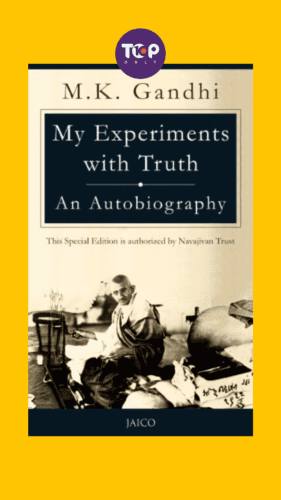 Among the list of all the books written by Mahatma Gandhi, this one is at the top as it is an autobiography. It was written by Gandhiji himself. So there is nothing flowery, and it is a detailed account of his experiments with truth. It also covers many aspects of his life, especially his spirituality. There are five parts to the book. It starts with Mohan the boy and delves into his marriage, his education in the United Kingdom, his Satyagraha movement in South Africa, and the beginning of the campaign for independence in India. The book aimed to share his experiences with the truth and explain his actions. This book by Mahatma Gandhi is an all-time best-seller and has been translated into many languages. So, you might just get a hold of one in your language too!
2. Hind Swaraj or Indian Home Rule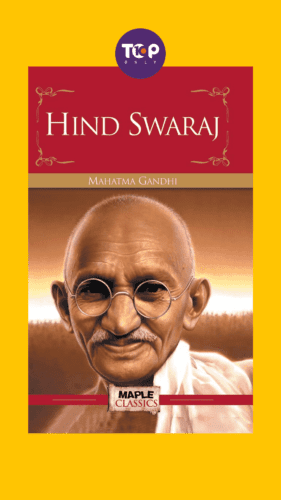 The Hind Swaraj or Indian Rule is one the most famous books written by Gandhiji. It was published in the year 1909 and was written to inspire people to fight against the British for independence. Hind Swaraj was banned when the book came out but was later translated and published in 1912 and then again in 1938 with more emphasis on the independence movement. Through the book, Gandhiji tried to inspire the Indian population to give up English customs and industrialization and was in favour of following Indian traditional ways. He also insisted in the book that Indians reject armed wars and follow nonviolent means to achieve independence. Hind Swaraj served as an inspiration to many nations and not just India. It is a must-read as this book transformed many political institutions not only in India but also worldwide.
3. Truth is God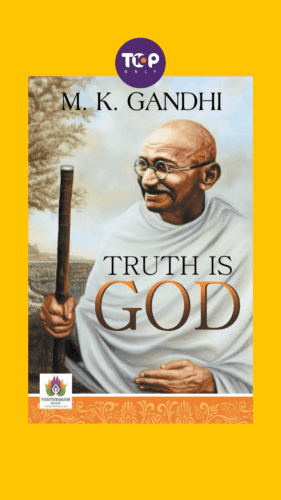 This is yet another book written by Gandhiji that is an intriguing read. It gives a peek into the belief system of Gandhiji. Contrary to the title, it is not a book about shastras or religion. It is about Truth. It is about the beliefs of a modern educated man who did extraordinary things and his thoughts about God and Truth. This remarkable book by Mahatma Gandhi is quite relevant even today, where religious sentiments have taken over, and truth has taken a backseat.
4. India of My Dreams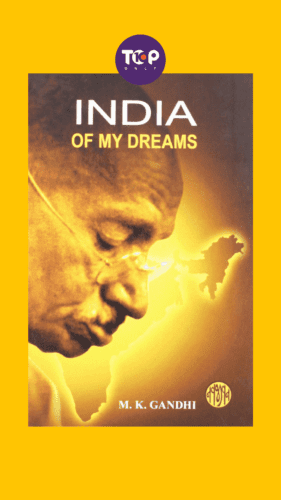 This inspiring book is one of the best books written by Mahatma Gandhi that every Indian must read. This book talks about the dreams he had of an Independent India. It is a collection of writings and speeches highlighting his desire to see a free India. His ideas and views on various issues, be it economic, religious, cultural, or political, are enumerated lucidly. It gives a great insight into Gandhiji's ideologies and how he wanted free India to handle domestic and international affairs. His dislike of partition on the basis of religion is also evident in the book.
5. The Bhagavad Gita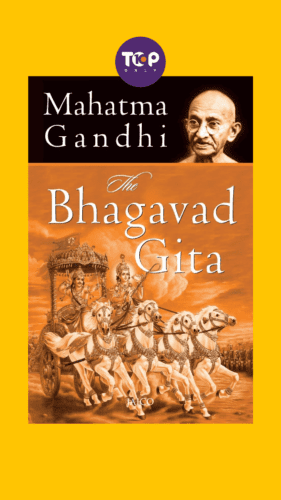 The Bhagavad Gita is a holy scripture for Hinduism and is a book for humanity. It is a scripture that has transformed and influenced many people. The Gita is one of the books Gandhiji was greatly influenced by as it transformed his life and defined his character. This spiritual book was his companion in his most challenging days and he found great strength in reading it. It is believed that he thought the Gita to be the 'eternal mother' and revered it more than his birth mother. Among the books written by M K Gandhi, this is unique as it is a transcription of the daily sessions that he conducted with people to discuss the Gita.
6. The Law and The Lawyers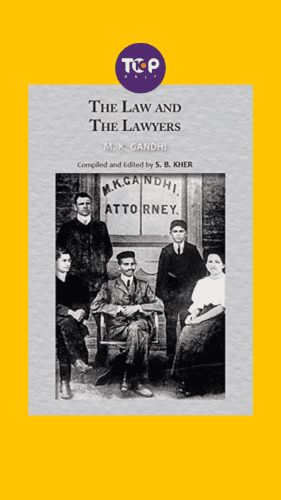 This is one of the books written by Mahatma Gandhi on education and morality. For those unaware, Gandhiji was a lawyer for many years before becoming the torchbearer for nonviolence. So a book on law and lawyers by him is not a huge surprise. It has Gandhi's take on the purpose of law in a civilized society. In his book, he has criticized lawyers and courts. According to Gandhiji, the justice system is made for the wealthy, ultimately increasing problems for the poor. He insisted that lawyers should place 'truth and service' above all other professional perks. This book is a timeless classic as it seems relevant even today.
7. Gokhale: My Political Guru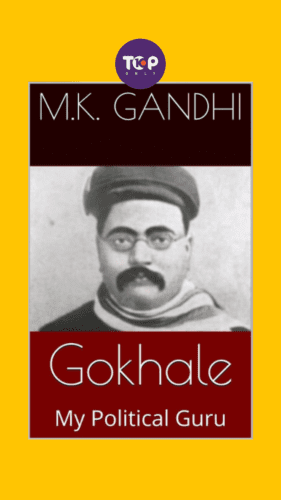 Gandhiji considered Gokhale his Guru as he thought Gokhale was an ideal servant. So he based his work in the political field on what he had seen Gokhale achieve. This book is an English version of the book written by Gandhiji in Gujarati and was published due to the popularity of Gokhale in India and abroad. Reading this book by Gandhiji is invaluable to the current generation of men and women who wish to serve their country and see India's progress.
8. Diet and Diet Reform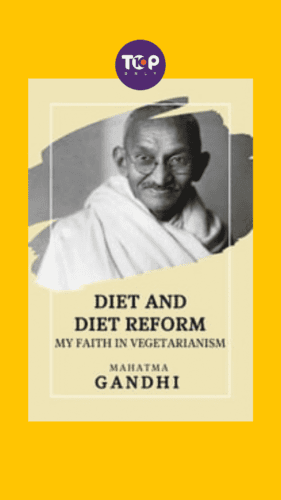 In today's time, where taste and food habits take precedence over health, reading this book can help bring a fresh perspective to diet. It is said that Gandhiji conducted experiments on food and diet. He experimented with different vessels, cooking techniques, and various ingredients to make a balanced diet. He observed and recorded them carefully in his journal. This book brings those writings and knowledge together to serve the purpose of dietary reform.
9. Satyagraha in South Africa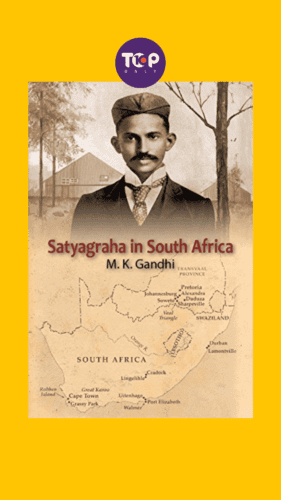 Gandhiji wrote his experiences of Satyagraha in South Africa in detail in his native language. The English edition of this historical book by Gandhiji was published in 1928 and has seen many editions. The Satyagraha technique is seen as a great weapon against injustice, and this book is a good read for those who want to know the thought process and techniques of this nonviolent war.
10. Ashram Observances in Action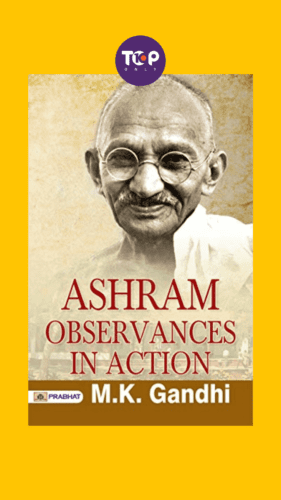 This is one of the books written by Gandhiji between 1916 and 1932 in Gujarati and gives a crystal clear explanation of the Ashram's observances. The book addresses things like poverty, work, love, and truth. The observances, which were written for the religious community that Mahatma founded, are relevant even for the current readers. People who want to know about his philosophy of life will find this book helpful.
Mahatma Gandhi, the father of our Nation, was not only an inspirational leader but also a great teacher as he taught essential life lessons. The names of all the books written by Gandhiji are not mentioned here. Still, by reading at least some of his books, we get a glimpse of his thoughts and philosophies of life and hopefully get motivated to do something better for society and the country.
Still interested in reading more about Gandhiji? Here are the Top 10 Famous Inspirational & Timeless Quotes & Sayings by Mahatma Gandhi. May you be inspired by reading these motivational quotes!