Women dress up not to impress others but to stay confident and comfortable. So with the right loungewear, she can rule the world and achieve everything. Loungewear is almost like a traditional attire for the home, designed to fit all your needs at home. It is a casual outfit for relaxing and lazing around all day. There is a very marginal difference between loungewear and sleepwear. Loungewear can be worn in public, whereas sleepwear cannot be worn outside. Let us discuss the top 10 comfortable loungewear for women as variety is the spice of life:
List of Top 10 Comfortable Loungewear For Women
Comfortable Loungewear for Women No.1: Pyjamas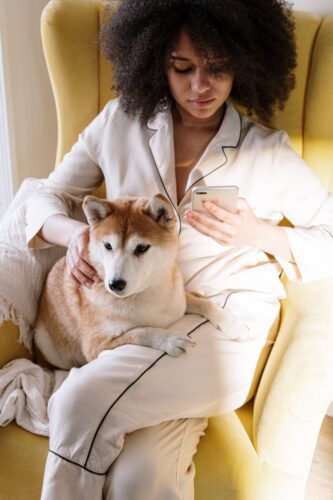 What is a loungewear set? Pyjamas usually come as a pair with a coordinated top and bottom of the same colour, pattern, and fabric. They are soft and loose garments crafted to keep us warm. They are the first in the list and are of two types: the traditional pyjama and the conventional pyjama. The traditional one has a shirt and trousers made mostly of soft fabric like cotton or flannel. The shirt is usually tailored with full sleeves, no cuffs, and a front placket. In contrast, the contemporary ones vary in the length of the bottoms with a short sleeve top.
Comfortable Loungewear for Women No.2: Track Pants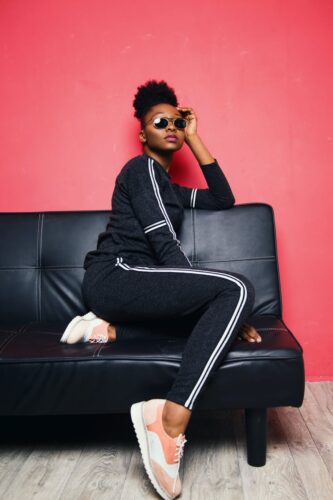 Track pants are must-have loungewear for women owing to their fit, flexibility, and comfort. They have a slim fit and an elasticized waistband or drawstrings to hold them in position. Track pants are made of various fabrics like nylon, polyester, or play dry. Track pants are used for either athletic purposes or lounging. Women mostly prefer lounging as it is smooth and wrinkle-free with a comfortable feel because of the fit. Track pants do not sweat easily, and even if one does, it absorbs sweat instantly. Most of all, it resists itching making it ideal to wear at home all through the day.
Comfortable Loungewear for Women No.3: Sweat Pants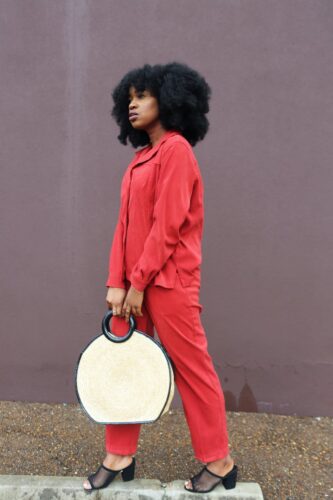 Sweat pants are very similar to track pants, except that they are made of fabrics like cotton and heavy knit. The latest trend in these loungewear outfits is to have elastic cuffs at the hem of the leg. They are always loose and baggy, and they are designed to give a warmer feel to the person. Sweat pants mostly stick to grey shades with black and navy are found very rarely. Most importantly, these are perfect for winter climatic conditions or people residing in cold regions.
Comfortable Loungewear for Women No.4: Pullovers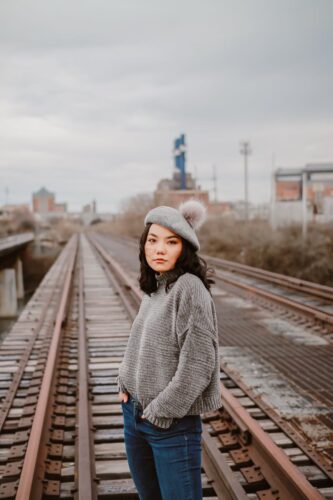 Pullovers are also known as sweaters or hoodies, pulled over the head to be worn instead of zipping or buttoning it up. They are best for lounging and belong to the top 10 loungewear in the first five positions as it allows a person to stay comfortable and warm under these. They are mainly made of thick fabrics like wool or knit to increase body heat and make them feel cozy. One can pair these with numerous bottoms and not necessarily pants, as it goes well with any women's bottom wear.
Comfortable Loungewear for Women No.5: Lounge Dress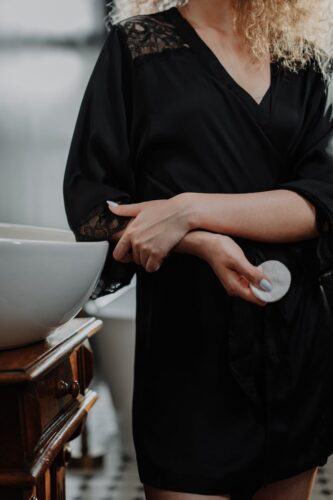 Lounge dress is loose fit short single piece nightdress which has an A-line cut. They are available widely under various loungewear brands. They come in all colours, patterns, neck, and sleeves. These lounge dresses are highly preferred either in summer or tropical regions where the temperature is always high. They are made of lightweight cotton to make the person feel comfortable and convenient with it the whole day. The main advantage of this outfit is that it imparts a casual look and can be worn to the public in time of urgency.
Comfortable Loungewear for Women No.6: Lounge Shorts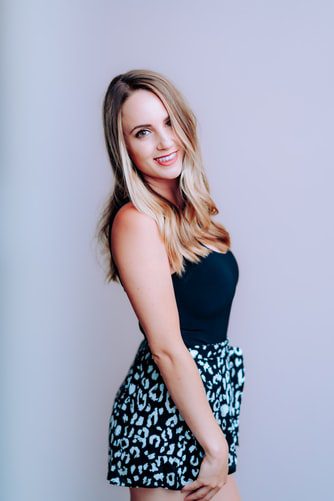 Lounge shorts will never skip the list of top 10 women's loungewear as it is the most flattery outfit that gives comfort and looks stylish and trendy. Lounge shorts always come with an elasticized waist with drawstrings. These come in various lengths, fits, and patterns and add a fashionable edge to loungewear. These can be paired with almost any top like camisoles, spaghetti, and tank tops to achieve the ultimate chic look. Do not hesitate to own these, as being trendy even while staying at home is the last stage before total sassiness.
Comfortable Loungewear for Women No.7: Night Suits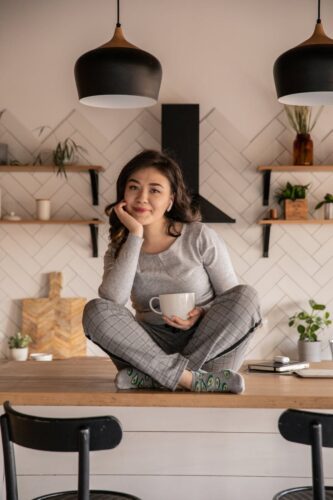 Night suits are loungewear 2 piece sets that are a subcategory of pyjamas with a top and bottom that does not necessarily share the same fabric and pattern or colour. They are mostly made of cotton and satin, and they are very comfortable because of the fit they offer. They do not follow any particular norms and are usually designed with a mixture of all kinds of patterns concerning the length and fit of the tops' bottoms neck and sleeves. According to a few surveys, these are preferred by the majority of the population as it is the widely used loungewear.
Comfortable Loungewear for Women No.8: Tees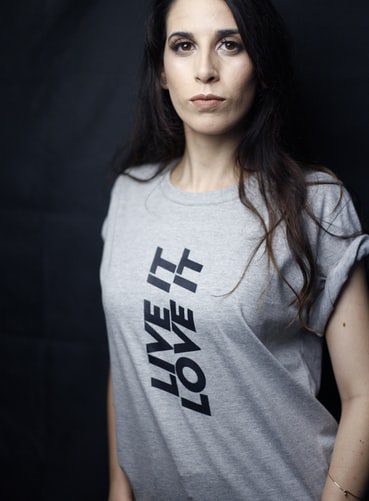 Tees also referred to as the loungewear t-shirts, are the perfect loungewear for women as they are the most suitable relaxed top for comfort and leisurewear. They are usually not high priced as they are mostly made of 100% pure cotton knit and feel soft and provide increased comfort to the person wearing it. Lazing around in soft cotton and classic colours and prints are highly possible with these, and they can be paired with almost anything like a trouser, tights, skirt, shorts, etc. Tees are opted for by people who give priority to comfort over style and fashion.
Comfortable Loungewear for Women No.9: Sweatshirts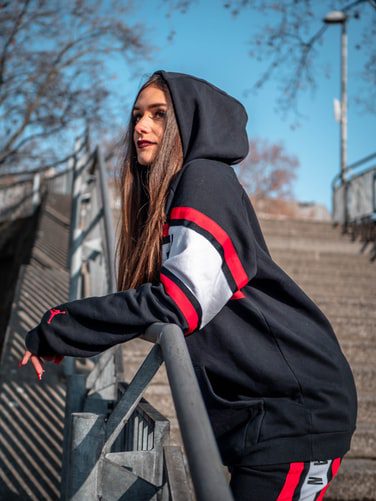 Sweatshirts are all about loungewear as it is the only outfit that comes with a compulsory hood and has a drawstring to adjust the hood's opening. This can have a zipped front also. They are usually made of fabrics that will help the person stay warm and cozy, like flannel or thick material. Sweatshirts look cool when paired with denim and can be worn in public, besides serving the purpose of favourite loungewear. It is of high demand as it serves as winter wear and when a person resides in an air-conditioned environment all day long.
Comfortable Loungewear for Women No.10: Sleep Shirts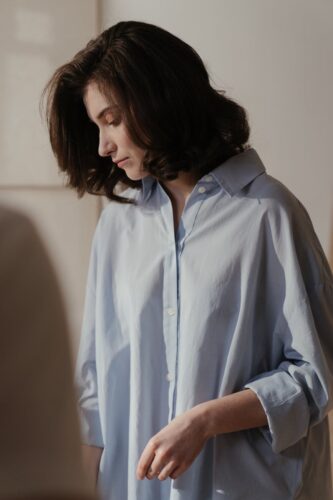 These are single-piece long shirts which are slightly similar to lounge dress but are always only mini in length, unlike the lounge dress, which has various length attributes. Before considering buying women's loungewear, one should look into all the different types of it. This serves the need to be very convenient inside house dress and looks tremendously in vogue. Sleepshirts are a westernized kind of long wear that is suitable to beat the heat and is made of only lightweight fabrics. These come with a collar, but sleeves will be either full, half, or three fourth.
Being well dressed is a beautiful form of politeness, and that applies to loungewear as the majority of the folks belong to the staying at home club. If you are looking for some comfortable workwear for the office, check out our Top 10 Work Wear Styles for Women for some great inspirations.