List of Top 10 Best Recommended Gaming Monitors
Gaming monitors ensure that your gaming experience is on the next level. It makes sense to invest in a top-notch gaming monitor if you plan to spend a lot of time on games. These monitors are handy in freeing up much-needed screen space for games, guides as well as Twitch chats. However, the market is flooded with gaming monitors in all shapes and sizes. Fortunately, you can make a great choice with the help of this list. Check out the best-recommended gaming monitors by gaming experts from across the globe.
Gaming Monitor No.1: Acer Predator X34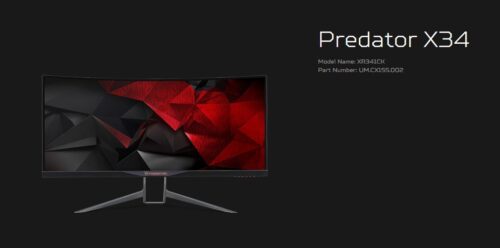 On top of the list is the Acer Predator X34. This curved game monitor has a fierce-looking logo just below the display. This sleek monitor is also savage with its slim, aluminium legs and jet-black paint job. The Acer Predator X34 is 34 inches with a 3440 x 1440 curved display. It comes with built-in LED lights to give you an edge over the other gamers. All of these elements come together seamlessly to offer you a gaming experience that you will never forget. Although a tad bit pricey, the Acer Predator X34 is worth it. No wonder it is considered one of the top 10 gaming monitors in the world by gaming experts.
Gaming Monitor No.2: Alienware AW3418DW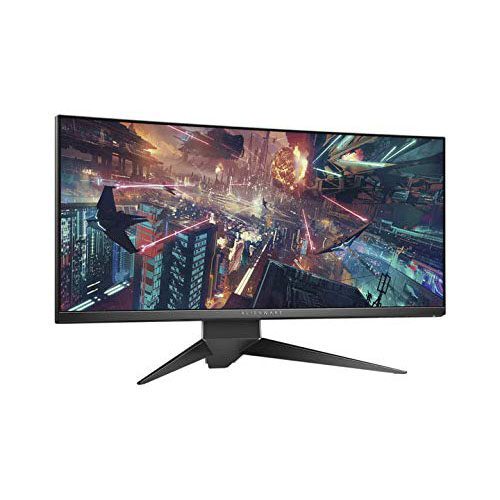 The Alienware AW3418DW is a 34-inch curved 1900R monitor that will have you wrapped around its little finger in no time at all. It boasts of a 3440 x 1440 WQHD resolution, a 300 cd/m² brightness rating, a 1000:1 static contrast ratio, and IPS panel technology. The NVIDIA G-SYNC technology is designed to reduce tearing so that you have access to smooth images while you are in the midst of your gaming experience. The customizable LED lighting effect is an added bonus. The Alienware AW3418DW is designed to take your breath away with its ultramodern design and premium, polished silver finish. It is not surprising to find this monitor among the top 10 gaming monitors of all time.
Gaming Monitor No.3: AOC CU34G2X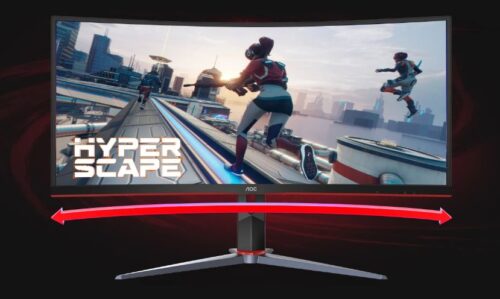 The AOC CU34G2X belongs in a class of its own. It has an immersive 1500R curved design accompanied by a brilliant VA panel and excellent 1m response time. It offers unprecedented fluidity to your games with it an instantaneous response to your keyboard and mouse actions. This sleek battle machine has been admired by gamers all over the world ever since it was first introduced to the market. Fortunately, this monitor also finds a spot on the top 10 affordable gaming monitors, making it a favourite among those on a budget. The AOC CU34G2X has an adjustable stand as well as a low blue mode that offers your eyes some much-needed comfort during extended gaming sessions.
Gaming Monitor No.4: Asus ROG Swift PG27A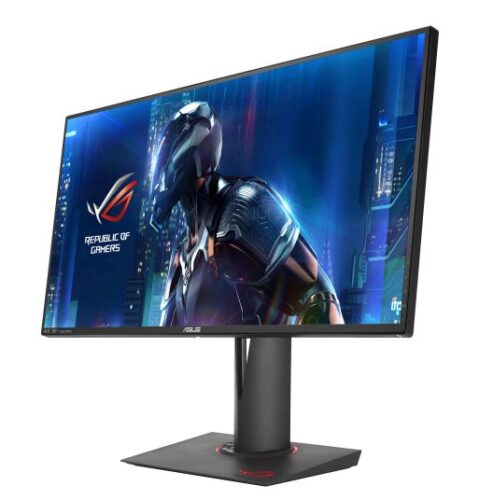 Asus monitors are revered in the gaming world for its top-notch gaming display. The Asus ROG Swift PG27A is no exception. This monitor is designed exclusively for gamers with its futuristic patterns and glowing red LED lights. It is very flexible with the ability to swivel 60 degrees left or right as well as tilt 5 degrees forward or 20 degrees backward. If you are looking for a monitor with G-Sync and 4K as the top priorities, the Asus ROG Swift PG27A fits the bill. In fact, it is considered one of the top 10 Asus gaming monitors with its 27-inch and 3840 x 2160 display by gaming experts.
Gaming Monitor No.5: BenQ PD3200U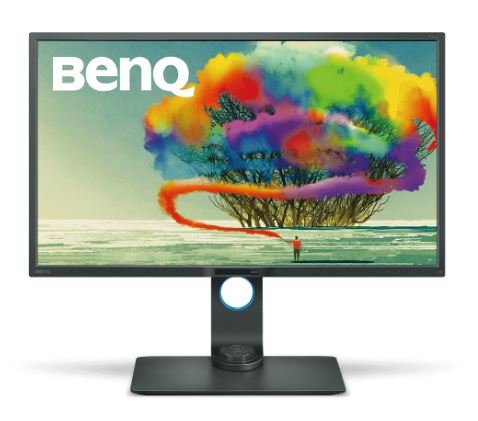 If you are looking for a warhorse to lead you into battle, the BenQ PD3200U is a perfect choice. It offers you a 4K UHD and 3840×2160 resolution. You will never have to wonder about the fine details on the screen any longer. The BenQ PD3200U is designed to make visual effects, animation and graphics come alive on your screen. The monitor also offers different modes which can be used as per your monitor usage. The BenQ PD3200U's advanced IPS wide viewing angle technology also minimizes colour shift, making it one of the top 10 best gaming monitors.
Gaming Monitor No.6: Dell 24 S2417DG
The Dell 24 S2417DG offers you G-SyncTM, QHD resolution, and rapid 1ms response time for a spectacular gaming experience. It fits in seamlessly into a multiple monitor setup for an extended gaming setup. The Dell 24 S2417DG can be easily manoeuvred and enable you to wage through marathon gaming sessions without a single flicker. The monitor promises undistorted graphics despite how fast you are moving. The crisp clarity accompanied by rapid, 1-millisecond panel response time is the dream of every gamer. The Dell 24 S2417DG deserves its spot on the list of top 10 gaming monitors for PS4.
Gaming Monitor No.7: LG 32GK650F-B
The LG 32GK650F-B offers a 31.5 inch, QHD (2560 x 1440) display that will knock your socks off. The monitor has a virtually borderless design making it a sleek addition to your gaming setup. The 144Hz Refresh Rate will make your gaming experience smoother with a flicker-free gaming session. One of the top 10 gaming computer monitors, the LG 32GK650F-B can switch between different modes easily. Combined with clarity, smooth actions, and a curved screen, this is a monitor that gamers are destined to fall in love with.
Gaming Monitor No.8: MSI Optix MPG341CQR
The MSI Optix MPG341CQR combines exclusive features with a solid gaming experience. It has an ultra-quick curved panel that has excelled almost every important metric to gamers. The VA-based Optix MPG341CQR is a 34-inch monitor with a 3440×1440-pixel native resolution. The monitor comes with a camera cradle at the top as well as a mouse bungee on the underside of the monitor. The rainbow LED strip is an added bonus for gamers. The monitor has a spot on the top 10 best cheap gaming monitors according to professional gamers.
Gaming Monitor No.9: Samsung CHG70
The Samsung CHG70 is guaranteed to upgrade your gaming experience beyond your imagination. The monitor supports High Dynamic Range enabling you to see mind-blowing detail during your gaming sessions. The monitor also supports AMD's new Radeon FreeSync™ 2 technology to give you a smooth HDR gaming experience like never before. The curved monitor has a spot on the top 10 budget gaming monitors with its affordable price and top-notch features.
Gaming Monitor No.10: ViewSonic Elite XG270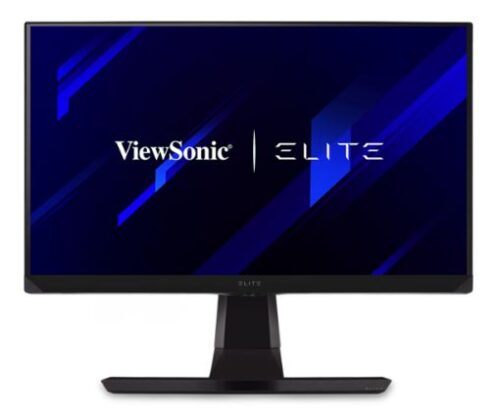 The ViewSonic Elite XG270 is the ultimate monitor when it comes to gaming. This 27-inch monitor delivers an incredible speed and also promises you smooth screen transitions with wide viewing angles and accurate colour reproduction. The monitor offers you ultra-fast 1ms (GTG) response time for flicker-free gaming sessions. ViewSonic Elite XG270's 99% sRGB colour coverage and Full HD 1920×1080 resolution gets it a spot on the list of top 10 gaming monitors 2020.
Get ready for an out of this world gaming sessions with top-of-the-line gaming monitors! You can also check out the Top 10 Smartphones Made in India if you haven't yet!