Living with a disability is often quite challenging. Differently abled persons frequently face discrimination, lack of equal access to education and employment opportunities, as well as inadequate medical care. It is disheartening to know that despite advances in technology, many people with disabilities still experience significant barriers to full participation in society.
However, there are many inspirational people with disabilities who have gone on to achieve extraordinary things in their lives despite the tremendous challenges they face. They have risen above gargantuan obstacles and have turned their disabilities into 'special abilities'! By using their indomitable willpower as a driving force for success in life and their career, they have become a source of hope and inspiration to everyone around them.
Top 10 Inspirational Differently Abled Persons
From artists and actors to scientists and politicians, these individuals have achieved incredible success despite facing excruciatingly hard challenges. Through their numerous accomplishments, they show that being differently-abled need not limit a person's potential for greatness.
Top 10s only takes a brief look at some of the most famous differently-abled persons from around the world. By showcasing these remarkable individuals, we hope to increase awareness about disability rights and inspire those facing similar struggles. Through their stories, we can gain insight into the true strength of the human spirit and see that disability does not have to be a barrier to success.
1. Louis Braille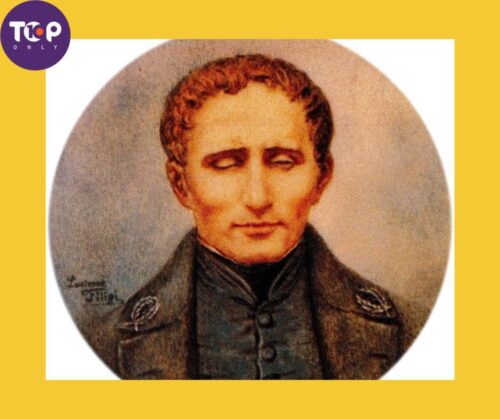 Louis Braille is one of the most famous physically disabled persons known, and his visual impairment led him to have one of the biggest 'insights' in history.
Louis Braille was a French educator who lost his vision at the age of three due to an accident. However, his visual impairment is believed to have led him to develop an innovative tactile alphabet system that allowed blind people to read and write. The Braille system uses raised dots arranged in patterns that can be read with the fingertips. It enabled blind people to independently access information that had previously been unavailable to them. Louis Braille's work revolutionized education for those with visual impairments, allowing them greater opportunities than ever before.
2. Frida Kahlo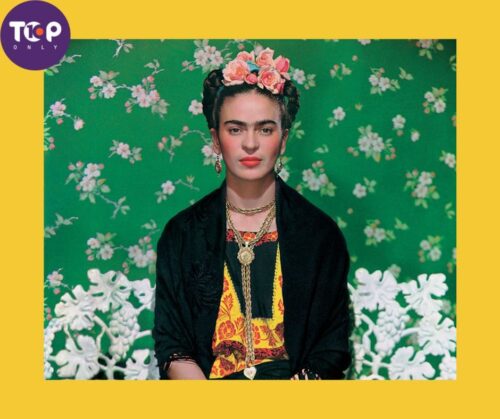 One of the most iconic and recognizable artists the world has ever seen, Frida Kahlo symbolizes the pain and hardships that differently-abled people have to face and overcome each and every day of their lives. Frida Kahlo was a Mexican artist best known for her self-portraits and the surrealist style of her vibrant paintings.
She suffered from a number of physical disabilities, including polio as a child, chronic pain due to a bus accident in 1925 that left her with broken bones and spinal damage, and an amputated leg. She suffered from chronic pain, limited mobility in her right leg, and other physical impairments for the rest of her life.
Despite these conditions, Kahlo continued to paint self-portraits that addressed disability and its effects on her identity and sense of self. In addition to painting, Kahlo also explored photography, writing, fashion design, and politics. She is remembered as one of the most influential Latin American artists in history, and her works explore questions of identity, gender, class, race, and postcolonialism. She remains an important figure in modern art history and culture today.
3. Helen Keller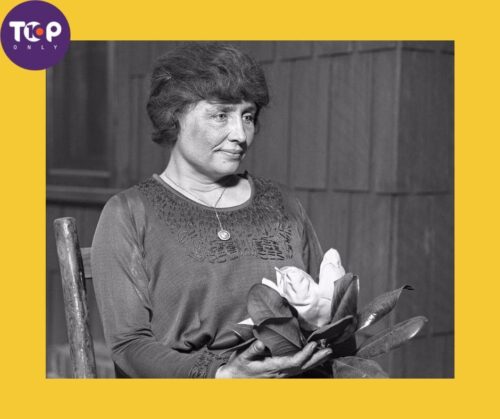 "Life is either a daring adventure or nothing at all."
These motivational words serve as a testament to the remarkable achievements made by one of the most influential differently-abled persons of all time- Helen Keller. Living with one disability is a challenge in itself. However, for Helen Keller, it was twice as hard as she was rendered both visually and hearing-impaired from an unknown illness she had contracted when she was just 19 months old. One can only imagine the hardship this would have caused as there was no way for her to effectively communicate with people.
However, with the help of a remarkable tutor, Anne Sullivan, she was able to overcome her disabilities and rose to become a very inspirational campaigner for the rights of differently-abled persons. She was the first deaf-blind person to earn a Bachelor of Arts degree and went on to become an author, political activist, and even lecturer.
A glimpse of her early life can be seen in Amitabh Bachchan's Bollywood movie Black, which highlights the struggles she had to overcome to get a formal education.
4. Franklin D. Roosevelt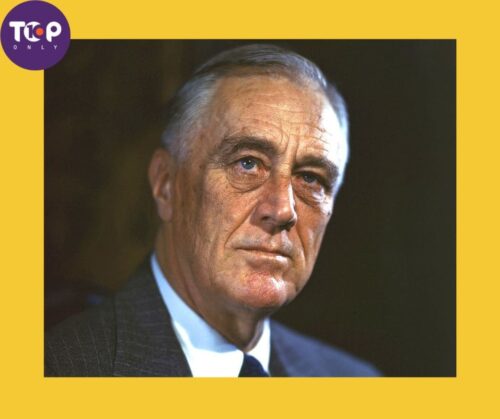 "The only limit to our realization of tomorrow will be our doubts of today."
These inspirational quotes were spoken by one of the most influential politicians the world has ever seen – Franklin D. Roosevelt. Nothing can be more inspirational than the story of how a paraplegic man overcame his disability to become the helmsman of one of the most powerful nations in the world.
Franklin D. Roosevelt, popularly called FDR, was an American statesman and political leader who served as the 32nd president of the United States from 1933 to 1945. He is widely regarded as one of the greatest presidents in US history, credited with leading his country through the Great Depression and World War II.
FDR's legacy also includes his commitment to civil rights for the disabled. He advocated for improved access to health care, education, employment opportunities, and other social services. In 1935, he signed into law the Social Security Act, which provided financial assistance to those unable to work due to disability. In 1938, he also formed the National Foundation for Infantile Paralysis. This foundation provided medical care and research funding to help find a cure for polio.
5. Sudha Chandran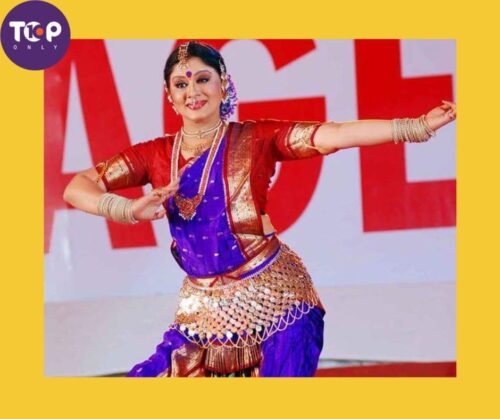 Sudha Chandran is proof of the fact that with strong conviction and perseverance, even the most difficult situations in life can be turned around. Her indomitable spirit serves as the perfect example of how differently-abled persons can become specially-abled persons.
In 1981, at the age of 16, Sudha Chandran was involved in a tragic bus accident which resulted in the infection and subsequent amputation of her right leg below the knee. Her determination to dance again eventually led her to be fitted with a Jaipur Foot prosthesis. After recovering from this traumatic experience, she returned to dancing and completed her education, earning both Bachelor's and Master's degrees in economics. In addition to acting on screen, she continues to perform Bharatanatyam and is still a source of inspiration for all those who have to constantly struggle to adapt to life with a disability.
6. Stevie Wonder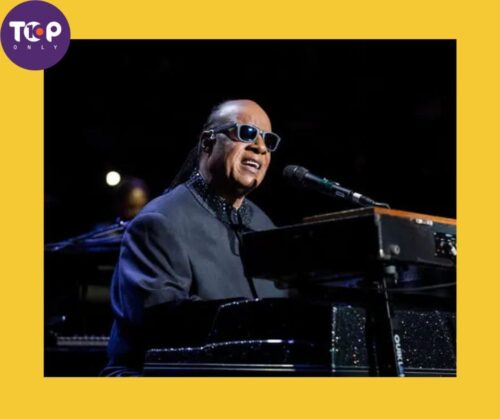 One of the most recognized musicians in the world, Stevie Wonder continues to be a source of inspiration for differently abled people across the world. With the power of music, this visually impaired artist has proven that all it takes to create soul-stirring music is an innate talent combined with unstoppable determination.
Stevie Wonder is an American singer, musician, songwriter, and record producer. He is widely regarded as one of the most influential musicians of the 20th century and one of the most celebrated music artists of all time. His body of work includes number-one hits such as Superstition, My Cherie Amour, I Wish, etc. He has won twenty-five Grammy Awards, a Golden Globe Award, and an Academy Award. He has been inducted into the Rock and Roll Hall of Fame and Songwriters Hall of Fame.
He was born with a condition called retinopathy of prematurity (ROP), which caused him to be legally blind from birth. Despite this disability, he went on to become one of the most celebrated artists in music history. His unique style and sound have influenced generations of musicians around the world, and his work continues to inspire people today.
7. Arunima Sinha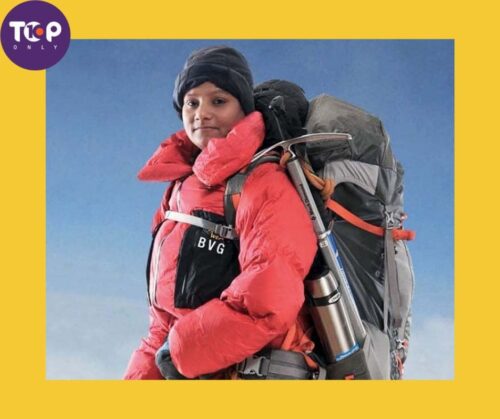 One of the most famous differently-abled persons in India, Arunima Sinha is an expert mountaineer, a former national-level volleyball player, and a highly acclaimed motivational speaker. She is the first female amputee in the world to ascend the highest peak in the world, Mount Everest, in 2013. She has also scaled seven other peaks, including Mount Vinson in Antarctica. Although it might seem impossible, Arunima Sinha has managed to climb some of the world's most famous mountains without the use of her legs. She has accomplished this feat by using a specially designed prosthetic limb and crutches to help her ascend the various terrains. Additionally, she uses upper body strength and determination to complete each climb.
Arunima Sinha was traveling in a train from Lucknow to Delhi on April 12, 2011, when she was pushed out of the running train by robbers while resisting them. She lost her left leg below the knee during this incident. After the accident, Arunima had to undergo several operations and spent around two months in the hospital recovering from her injuries. Despite all odds, she went on to become one of the most inspirational women in India. She has written a book, Born Again on the Mountain, about her journey of conquering Mount Everest and was honored with the Padma Shri award by the Government of India in 2015 for her achievements.
8. Stephen Hawking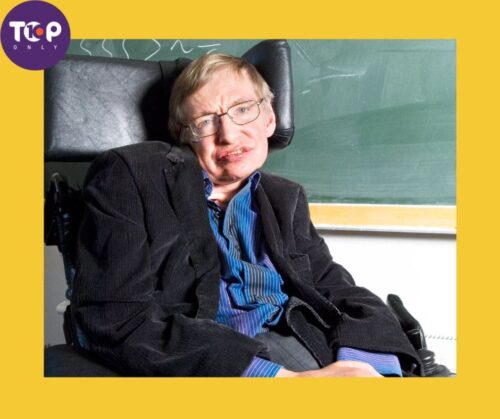 Stephen Hawking was an English theoretical physicist, cosmologist, and author who was one of the most renowned scientists in history. This famous successful disabled person is known to have made fundamental contributions to physics and cosmology by introducing revolutionary theories on black holes, relativity, quantum mechanics, and a wide range of other topics. His best-known work is A Brief History of Time (1988), which has sold over 10 million copies worldwide. Hawking was diagnosed with amyotrophic lateral sclerosis (ALS) at age 21 but continued to work despite his debilitating condition for more than 50 years until his death in 2018 at the age of 76.
Stephen Hawking used a motorized wheelchair for much of his adult life. He developed a device known as the "Equalizer" that allowed him to communicate by using a switch mounted on his wheelchair. The Equalizer was designed with an infrared beam which he could control with slight movements of his head and cheek muscles, allowing him to spell out words letter by letter. He also used voice-recognition software, which enabled him to use speech synthesizers like the one famously associated with his name.
The late Stephen Hawking was an inspiration to many people with disabilities. His life story of overcoming his own physical limitations and continuing to make groundbreaking contributions to science despite them serves as a powerful reminder that no matter what obstacles stand in our way, we can always find ways to reach our goals if we are determined enough. He showed us that disability does not have to define us – it is just one part of who we are and does not necessarily limit our potential. He also showed us that when we face adversity, it can often be an opportunity to learn and grow. Hawking's legacy will continue to be a source of inspiration for people with disabilities everywhere.
9. Jessica Cox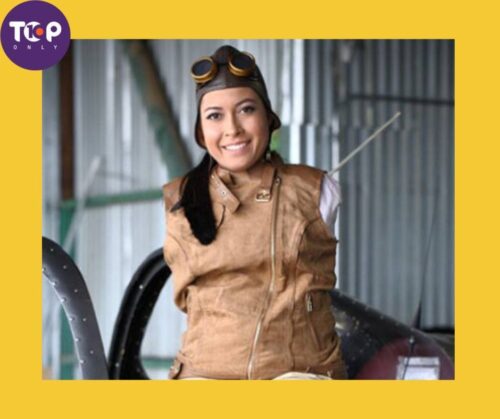 When we think of differently-abled persons and their achievements, one of the first names that come to mind is Jessica Cox. Jessica Cox is an American motivational speaker, author, and world record holder. She is the first person without arms to become a licensed pilot in the history of aviation. In addition, she is a taekwondo black belt and holds several Guinness World Records for her accomplishments as an armless athlete.
Jessica Cox was born without arms due to a rare birth defect. Despite her disability, she has achieved remarkable success in many areas of life through determination and hard work. She learned how to use her feet for everything most people do with their hands, including driving a car, typing on a keyboard at 25 words per minute, and even putting in and removing her contact lenses!
She earned her pilot's license from the Federal Aviation Administration (FAA) after learning how to use her feet to manage aircraft controls such as pedals and yoke. Her story has inspired millions of people around the world. She has also authored a book titled "Disarm Your Limits: How I Became the First Armless Pilot." In addition to speaking engagements and motivational talks, Cox is an advocate for disability rights and helps promote awareness of physical disabilities worldwide. Cox's story serves as an inspiration that even those with severe physical limitations can achieve their dreams through hard work and dedication.
10. Millie Bobby Brown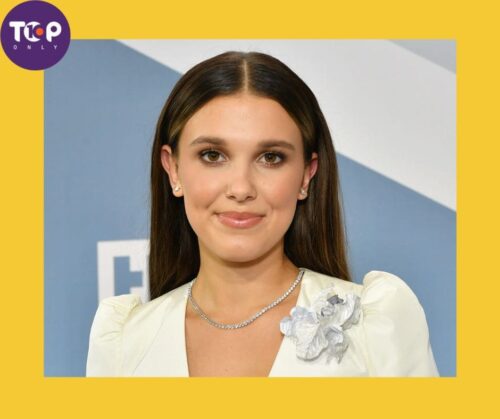 Most Stranger Things fans are unaware of the fact that Millie Bobby Brown, who portrays Eleven, is also on the list of famous differently-abled persons.
Millie Bobby Brown is an acclaimed actress who is famous for her portrayal of Eleven, a mysterious teenager with extraordinary powers, in the Netflix series Stranger Things. Her exemplary performance won her a Primetime Emmy Award nomination for Outstanding Supporting Actress. She has also starred as Enola Holmes in the film adaptation of Nancy Springer's book series and appeared in Godzilla: King of Monsters (2019).
Millie Bobby Brown had congenital partial hearing loss in one ear, which advanced into full deafness during her childhood. In a recent interview, she is quoted to have said that she often fails to catch the director's cues, and it is a challenge, especially as she is a prolific actress. However, she credits her hearing impairment as having added a level of depth to her near-mute character of Eleven in the show. This is proof of how differently-abled persons can turn seemingly hopeless situations into positive advantages!
What's Special About December 3rd?
December 3rd holds a special place in the hearts of differently-abled persons and their families across the world.
The International Day of Persons with Disabilities is an international observance promoted by the United Nations since 1992. It is a global event celebrated every year on December 3rd. The purpose of the day is to promote awareness and mobilize support for critical issues relating to the inclusion, rights, and well-being of persons with disabilities.
This day is important because it helps bring attention to issues faced by persons living with disabilities, such as lack of access to education or employment opportunities due to physical barriers, social stigma, and discrimination. It also serves to highlight the importance of including persons with disabilities in decision-making processes and policy developments at all levels. Additionally, this observance provides a platform for governments, civil society organizations, and individuals to come together to take action on these issues.
If you are looking for more inspirational content, take a look at the Top 10 Short & Meaningful Quotes & Sayings on Kindness!
---