What's special about September 8? "Read" on, to find out!
September 8 is celebrated globally as International Literacy Day. And, what better way to celebrate this day than to race through a detective/mystery book for young adults? These mystery books are guaranteed to keep us permanently glued to the edge of our seats while the teen sleuths themselves navigate through heart-racing, nail-biting scenarios to solve the crimes.
The Best Detective/Mystery Books For Young Adults
There is a wide range of detective/mystery novels targeted at the young adult audience. These YA mystery books are often fast-paced page-turners, with clues and red herrings scattered throughout the pages, and will definitely keep you guessing till the very end. Often, the mystery might not be truly resolved, especially if the mystery book belongs to a detective/mystery book series for young adults. If that's the case, then be prepared for a marathon book-reading session!
It's no surprise that the thrill of the chase has driven both teenagers and adults to become huge fans of mystery books. Due to the immense popularity of this genre, many young adult mystery books have been adapted into movies and even series on OTT platforms like Netflix.
As an avid bibliophile myself, I often get asked what are the good mystery books for young adults that are currently trending. So, in response to that, here are our Top 10 mystery books for young readers:
1. One of Us Is Lying by Karen M. McManus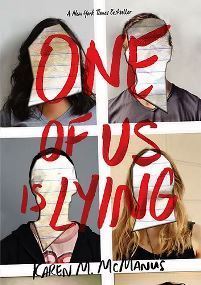 Without a doubt, this is one of the best trending detective/mystery books for young adults adapted as a series on Netflix. This was Karen McManus's debut YA mystery book and was an instant sensation, occupying the New York Times bestseller list for many weeks. The plot follows the exploits of four high school students who are framed for the murder of their classmate, while all of them are stuck in detention. Each of the teen suspects had a motive for the murder as the victim had threatened to spill their secrets out through his gossip app. This mystery book is in the POV style, with each of the four main characters' unique perspectives in focus.
2. The Arsonist By Stephanie Oakes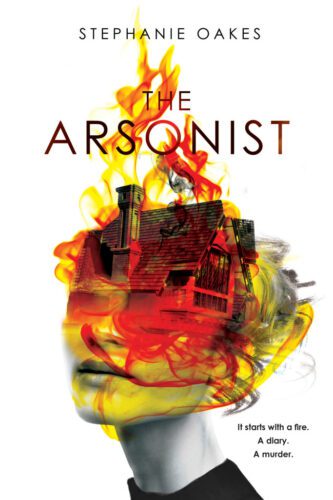 The Arsonist is author Stephanie Oakes's second YA novel. This coming-of-age fiction mystery book for young adults introduces us to three teenagers who get linked together by a decades-old murder mystery. This mystery novel has been presented in the POV style, with each of the main teen characters presenting a slice of the world as they see it. The teen protagonists embark on a life-or-death mission to unravel the secrets behind the untimely death of a teenage East German resistance fighter. This heart-racing mystery novel is filled with funny and tragic moments and will keep you on your toes till the very last page.
3. A Spy In The House By Y.S. Lee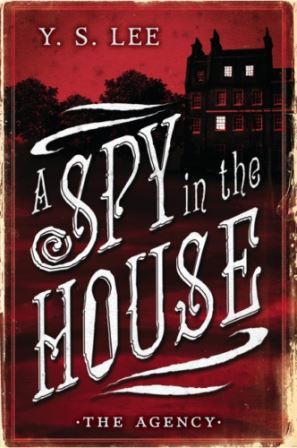 Get ready to meet an elite all-female crime-solving unit! This debut novel of Y.S. Lee is one of the most popular detective/mystery book series for YA. This fast-paced Victorian-era-themed novel introduces us to orphan Mary Quinn, a teenage criminal. She finds a home and a new life at Miss Scrimshaw's Academy for Girls, which is the cover for an exclusive agency that trains women detectives. As part of her training, this teen detective must infiltrate a wealthy merchant's household to investigate a crime. This mystery book is the first of the series named "The Agency". Once you get started, you will certainly enjoy this mystery book series with strong female leads!
4. Mojo by Tim Tharp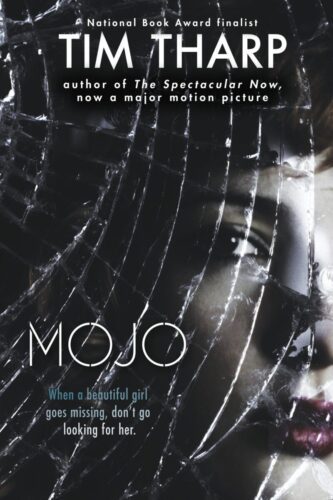 If you're looking for mystery books with plot twists, then you've got to get Mojo! In his mystery/detective novel Mojo, Tim Tharp introduces us to Dylan, a teenager who is desperately trying to find his own lost mojo. However, he instead finds the body of his high school classmate. More mysterious disappearances occur and it's up to Dylan and his pals, Audrey and Randy, to negotiate through the social nuances of kids in the privileged part of town to solve the mystery. With plenty of sassy charm and a hard-hitting climax, this book will surely get you out of any reading slump!
5. The Enola Holmes Mysteries by Nancy Springer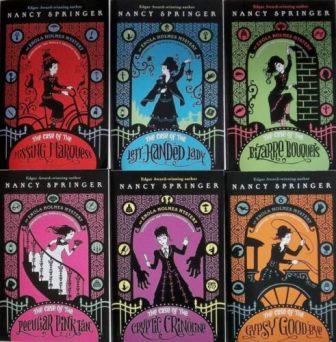 This most popular young adult mystery book series by Nancy Springer sees intrepid teenage sleuth Enola Holmes following the footsteps of her elder brother Sherlock Holmes, the world's only consulting detective! The Enola Holmes Mysteries series is one of the best YA mystery books made into movies and is currently available to watch on Netflix, with teen actor Millie Bobby Brown playing the titular role of Enola Holmes. The series comprises seven books, the first of which is The Case of the Missing Marquess. The story follows Enola's inevitable foray into the world of sleuthing as she tries to uncover the mystery behind her mother's sudden disappearance. This mystery series is an absolute must-read for both teens and adults alike.
6. Follow Me Down by Tanya Byrne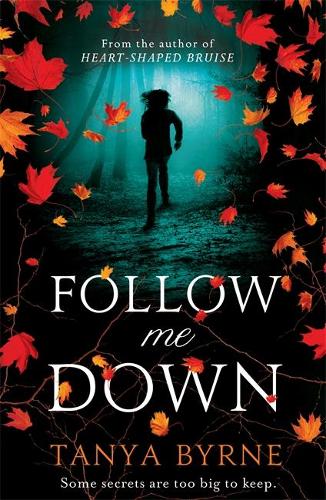 This thrilling novel by Tanya Byrne is definitely on the mystery books for young adults list. This suspense-filled ride is a great mystery novel that is popular among teenagers.
Mysterious incidents occur around the teen protagonist Adamma Okamma, the daughter of a Nigerian diplomat, who has recently moved to a boarding school in the beautiful English countryside. She becomes friends with an enchanting girl named Scarlett, who suddenly disappears one day. This and other mysterious occurrences push Adamma into undertaking the investigation by herself. This is a good mystery book for young readers as it has a strong plotline and credible characters.
7. The Reader by Traci Chee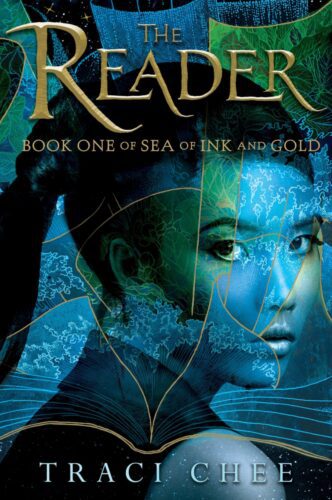 The Reader is the first book in the trilogy named Sea Of Ink And Gold by mystery books author Traci Chee. The Reader was an instant New York Times Bestseller. This young adult fantasy mystery book is set in a magical realm where reading is forbidden and illiteracy is encouraged. The main protagonist is the teen fugitive Sefia, who is on the run after her parents are brutally murdered. She survives the wilderness thanks to the tutoring of her aunt. The book follows Sefia's journey to find her missing aunt and unlock her mysterious past. Once you finish reading this mystery book, make no mistake, you will be on the hunt for the remaining two books in the trilogy.
8. The Inheritance Games by Jennifer Lynn Barnes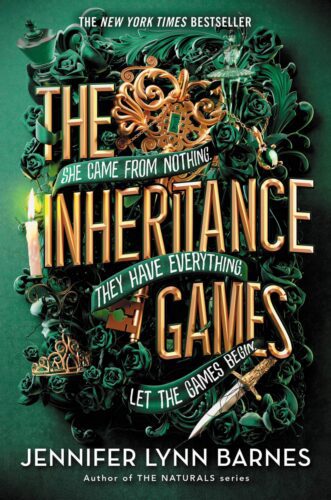 Looking for best-selling mystery books for YA with gripping plot twists and mind-blowing puzzles? Then grab this New York Times bestseller penned by YA author Jennifer Lynn Barnes. Follow the remarkable adventure that awaits teen Avery Grambs as she becomes the unexpected heir to a vast fortune bequeathed by an eccentric billionaire. Her entry into the sprawling mansion of her mysterious benefactor and the resultant clash with the displaced heirs, who are enraged after being ousted from the will and have vowed to take her down, forms the main plot of this young adult mystery book.
9. This Is Our Story by Ashley Elston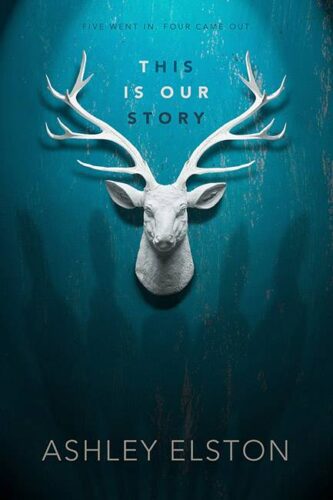 Five boys went hunting, a shot was heard, and only four boys returned. This awesome mystery book for teens is filled with suspense and intrigue right from the very beginning. The mystery deepens as the four surviving teens remain silent over who killed their friend, even as the evidence piles up against them. While the boys keep mum, Kate Marino, a photojournalist with the DA's office, starts digging up secrets. As she gets closer to finding out who the killer is, she puts her own life on the line. This is a story of revenge, intrigue, corruption, and suspense that will hold the attention of every mystery book aficionado.
10. A Study in Charlotte by Brittany Cavallaro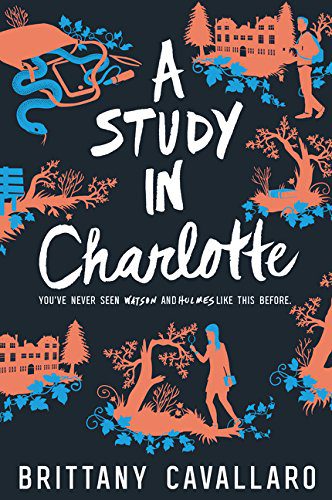 Is there any chance the greatest crime-solving duo in history, Holmes and Watson, can time travel into the 21st century? Well, they don't have to, because we have got the next best thing! This next most popular mystery book series features the teen descendants of Sherlock Holmes and Dr. John Watson – Charlotte Holmes and Jamie Watson. This new pair of detectives start off as rivals at a boarding school and team up only when they are accused of murdering a fellow student. There are four books in this exciting detective/ mystery book series and each one is as riveting and intriguing as the other!
These are our picks for the Top 10 Mystery Books For Young Adults. If you're still looking for more books to read, check out these great fantasy books too!