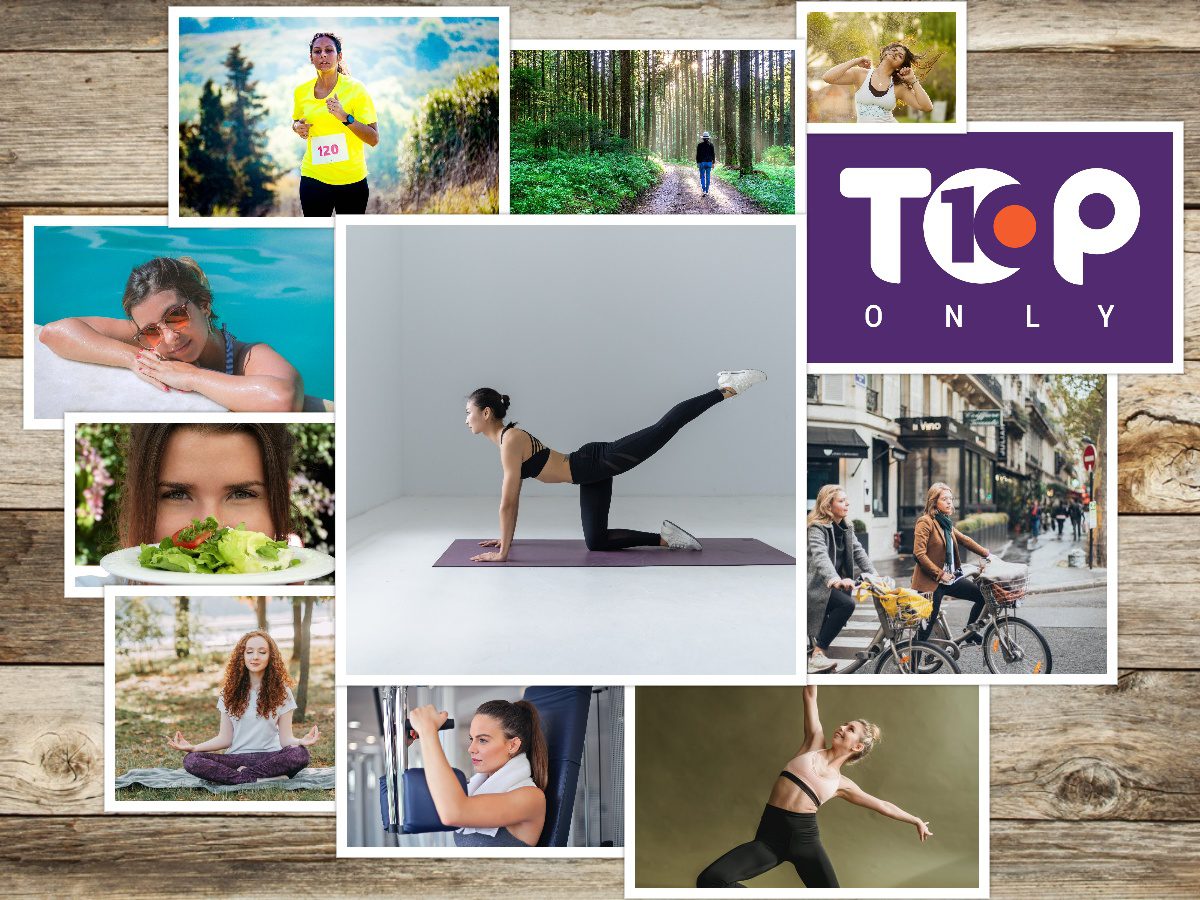 We all know that 40 is the new 30, still, when we are approaching or at 40, there is a feeling like we have crossed half the well and are in the middle of our lives. When we are young, we feel that 40 is just a number, ask those who have crossed this hurdle, the feeling is completely different. In most cases, this is the time the body starts its deteriorating phase, and hence staying fit at forty is the most important thought that needs to be on everyone's mind. If you are thinking that getting fit is a huge mountain to climb, then yes, you may be true if you do not know where to start or what to do. So, here are the top 10 ways to stay fit at forty, simple yet efficient.
Top 10 Ways To Stay Fit At Forty
How to Stay Fit At Forty #1: Yoga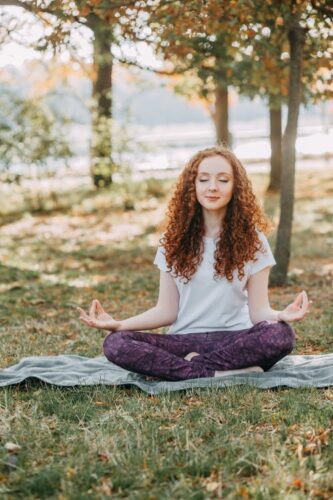 If you think that yoga is about flexing your body so much that it may break, then you are in for a surprise. Don't think about yoga the Baba Ramdev way, of course, getting your body to flex like him will take years of practice. If you are a beginner, you can start with simple floor exercises or surya namaskar which are easy and at a beginner level. You can opt for the traditional yoga or challenge yourself with some power yoga. But, one thing that you need to be cautious of is to not try something new on your own. You need to have a good trainer, especially if you don't have any prior experience doing it. Yoga is one of the best things to do to stay fit at 40 and it's easy as well.
How to Stay Fit At Forty #2: Zumba or Aerobics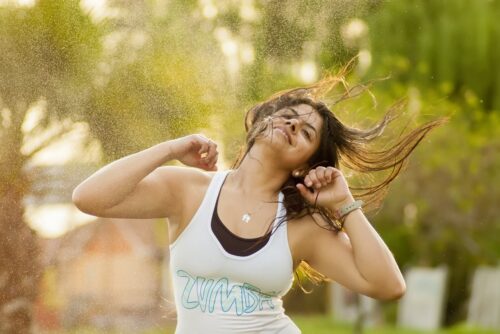 If you have a thing for dance, then this has to be your way to good health. The biggest advantage today is that you don't have to walk into a centre to learn Zumba or Aerobics, there are a lot of online classes and live video sessions which you can follow and do in the comfort of your home. Another advantage is that you can do them with or without a trainer. Again, if you are a beginner, it's better to start with a trainer so that you can clear all your doubts or discuss any niggle that you may have in the initial days. With Zumba, you get to dance to your favourite tunes and no wonder it is one of the best tips to stay healthy after 40.
How to Stay Fit At Forty #3: Diet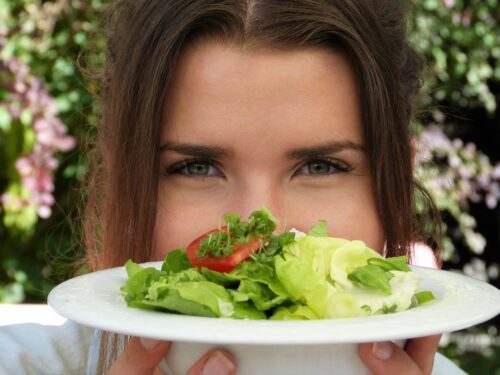 The first thing that comes to the mind of anyone who is thinking of getting fit is diet. Following a strict diet may not be possible for everyone and also from what I have realised, a diet that works for a friend or another family member may not work for you. Diet has to be nutritious and should be apt for your body. A lot of factors need to be considered before you land on the right diet for you. Fitness at 40 can become a reality if you identify and follow your diet to the T. Check out our Top 10 Low Calorie Fries if you want to munch on some yum things when on a diet.
How to Stay Fit At Forty #4: Walking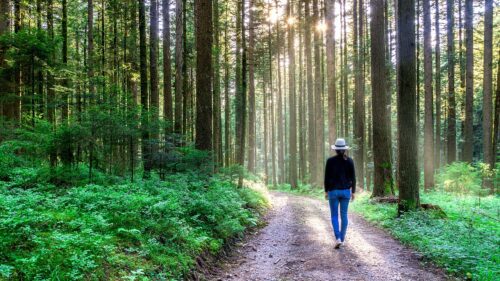 Walking – it may sound like the simplest of all, still, it is the best if you do it on a daily basis. You can opt for a brisk walk, normal walking, and treadmill, or be more ambitious and try Leslie walk. Whatever be the type of walk that you may choose, you need to do it on a regular basis, and the barest minimum being 20 mins walk, 5 days a week. Walking is known as the cheapest means to good health, all you need is to push yourself to get to a place suitable for walking. A walk inside your compound or on the terrace can also do a lot of good to you and helps you in getting back to shape at 40!
How to Stay Fit At Forty #5: Gym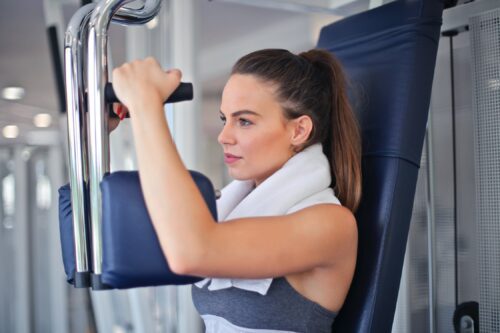 Going to the gym is not something that everyone can do, but if you have the willpower, some money to pay up, and time to spend travelling to and fro, then you are in for it. Gym training is probably one of the most efficient ways to live healthy as you will get a dedicated trainer to monitor your progress and also guide you in the right way. The biggest mistake that most people do is not enrolling in the right gym or getting the best trainers. If you can get both, getting fit at 40 will be a cakewalk!
How to Stay Fit At Forty #6: Swimming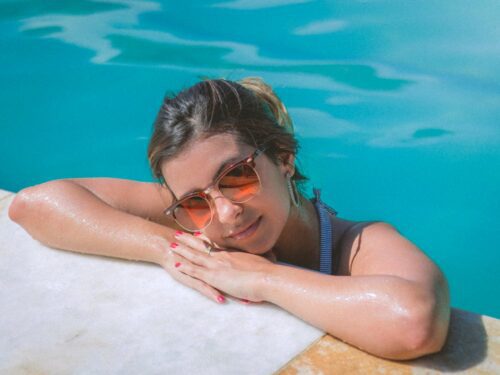 If you love to spend time in the water, then that's the answer to your question about how to stay fit at age 40? You might have heard that swimming is the best way to reduce weight in quick time, and I must say that it is not an exaggerated statement. In my opinion, swimming is an exercise through which you can reduce weight without realising it. Of course, you will feel all the weight pulling you back into the water when you are trying to get out! Except for these few seconds, you will not feel too much pain when it comes to swimming as the fun quotient is way more than the tiring part.
How to Stay Fit At Forty #7: Cycling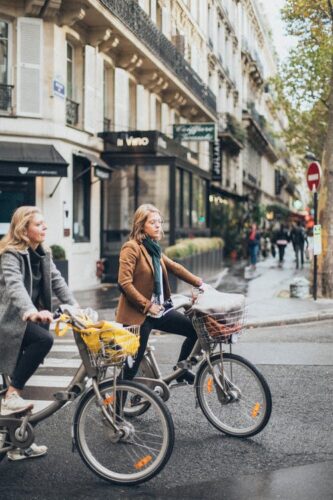 Ever wondered how small kids have so much energy when they start cycling? They can literally do it every day without feeling tired. Cycling is one of the best exercises if you are a little worried about your knee or have any troubles already. You can either opt for the standing one or the normal one, whichever works for you. Personally, I prefer the normal one as you can feel fresh air on your face when you are pedalling and that motivates you to pedal more!
How to Stay Fit At Forty #8: Running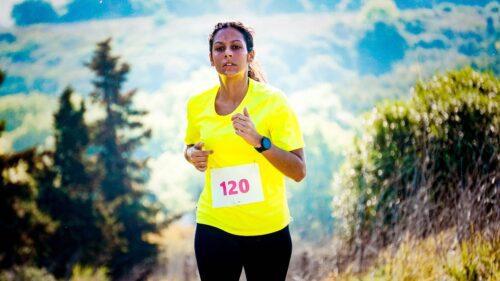 Remember P.T.Usha? The name that we used to hear most when we were kids? I have a handful of friends who have taken up running as the way to get back to good health. Running is challenging, yes, but it is one of the top ways to stay healthy after 40. It isalso very effective and you can see results in a few days. The biggest challenge is to get up the next day and do the same thing again and again for the next 20 days. I believe that if you do something for 20 days, it becomes a habit. So, all you need to do is get up, wear your running shoes and start running!
How to Stay Fit At Forty #9: Dance or Sport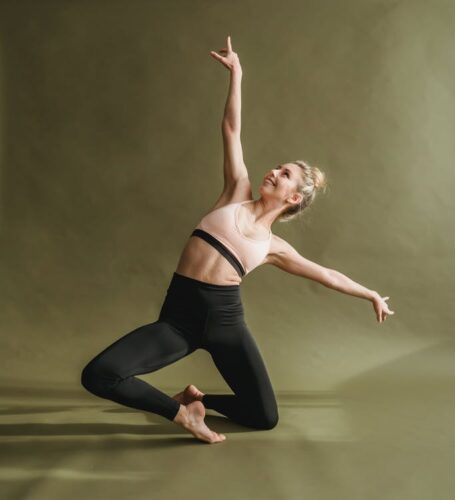 Dance, dance, dance. If any of the other points given above sound boring, you can start off with something that you did in your childhood and lost track after that. Most of us would have learned any traditional or western dance or played at least one sport that was close to our hearts. Revive that passion. It can be dance or sport, just start doing it again, fitness will surely follow!
How to Stay Fit At Forty #10: Exercises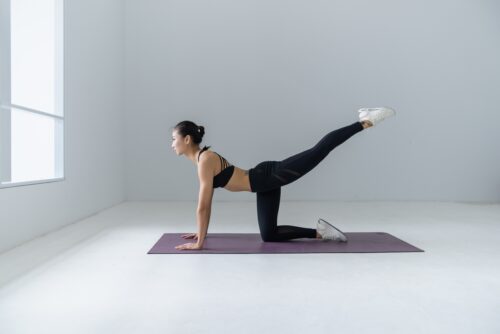 Last and not least, good old exercises can be one of the best fitness tips for 40 plus. It can be simple floor ones, rope exercises, or anything else using props. All you need to do i in this is motivation and drive to get fit again.
All the ideas given above are tried and tested by me and some of my closest friends. If you are looking for some ideas on how to stay healthy and fit at 40, hope you got some answers here. If you want to get inspired more, check out our Top 10 Inspirations for some mind-boggling inspirations! What's your route to fitness? Let us know in the commments.