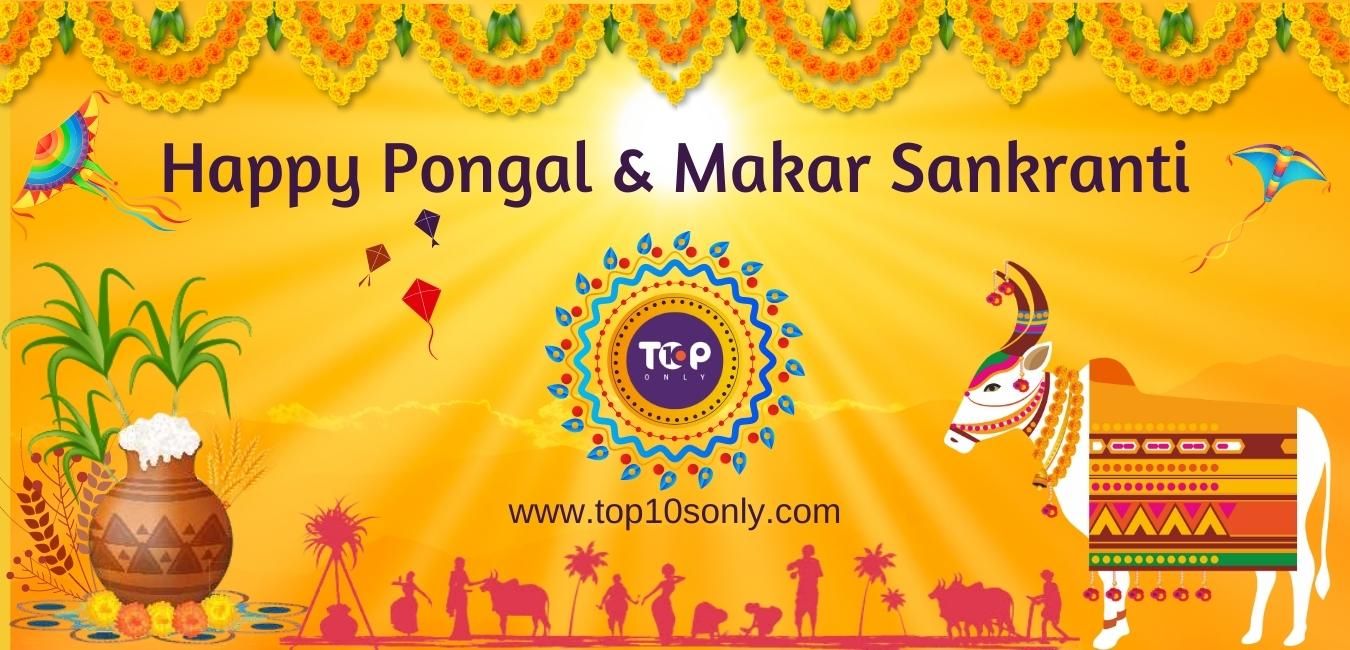 The start of the year is an exciting moment. Indian communities around the world celebrate two important festivals at the beginning of the New Year: Pongal and Makar Sankranti.
Pongal And Makar Sankranti And Its Importance
Makar Sankranti & Pongal are two major Hindu festivals that are celebrated across India. Each of these festivals has its own unique traditions, customs, and beliefs, giving them a deep spiritual significance. Pongal and Makar Sankranti have been celebrated since ancient times as a celebration of nature's bounty, a way to express gratitude to the gods, and a way to bring great prosperity to the people.
What Is The Difference Between Makar Sankranti And Pongal Festivals?
The Makar Sankranti and Pongal festivals are both essentially harvest festivals that mark the beginning of the harvest season.
Pongal
Pongal is a multi-day harvest festival. It is predominantly celebrated in South India. Pongal is also called Thai Pongal, as it marks the beginning of the Thai month of the Tamil solar calendar. Pongal means "overflowing" or "boiling over" and is symbolic of prosperity and abundance. The highlight of this festival is the preparation of the traditional "Pongal" dish, which consists of natural ingredients like rice, jaggery and milk. This dish is prepared in a new earthen pot and, as per traditional custom, is allowed to boil over. Traditionally, Pongal is celebrated by adorning the house with beautiful torans and other decor items, as well as by drawing colourful kolams or rangolis at the home's entrance.
Makar Sankranti
Makar Sankranti is another major festival celebrated in India, and it often coincides with the Pongal festival. This festival commemorates the Sun's passage from Sagittarius (Dhanu) to Capricorn (Makara), which effectively signals the transition of seasons. The Makar Sankranti festival is celebrated across India and is known by different names, such as Magh Bihu in Assam, Makara Shankaranti in Kerala, etc. This festival is commemorated in various ways. Often kite flying competitions are held, sweets and gifts are exchanged, and people even visit temples or take a ceremonial dip in one of the many holy rivers in India.
Pongal and Makar Sankranti are both fantastic occasions to connect with family & friends, exchange gifts, eat delicious food, indulge in traditional activities such as kite flying or rangoli making, and participate in religious ceremonies such as temple visits. Celebrating such beautiful Indian festivities is a great way to start the New Year!
Looking for new ways to decorate your home during these festivals? Check out the tips listed in our Top 10 Best Sankranti And Pongal Decoration Ideas For Your Home In 2023 article that we published recently.